*This post may have affiliate links, which means I may receive commissions if you choose to purchase through links I provide (at no extra cost to you). As an Amazon Associate I earn from qualifying purchases. Please read my disclaimer for additional details. Thank you for supporting the work I put into this site!
Even though pallets have been around for decades, they are the latest buzz word in the DIY craft field. They're great for converting into someone's garage storage shelf or countless other uses around your household. If you believe that the best way to find pallets is to buy them, think again. There are several places where you can find pallets at no cost.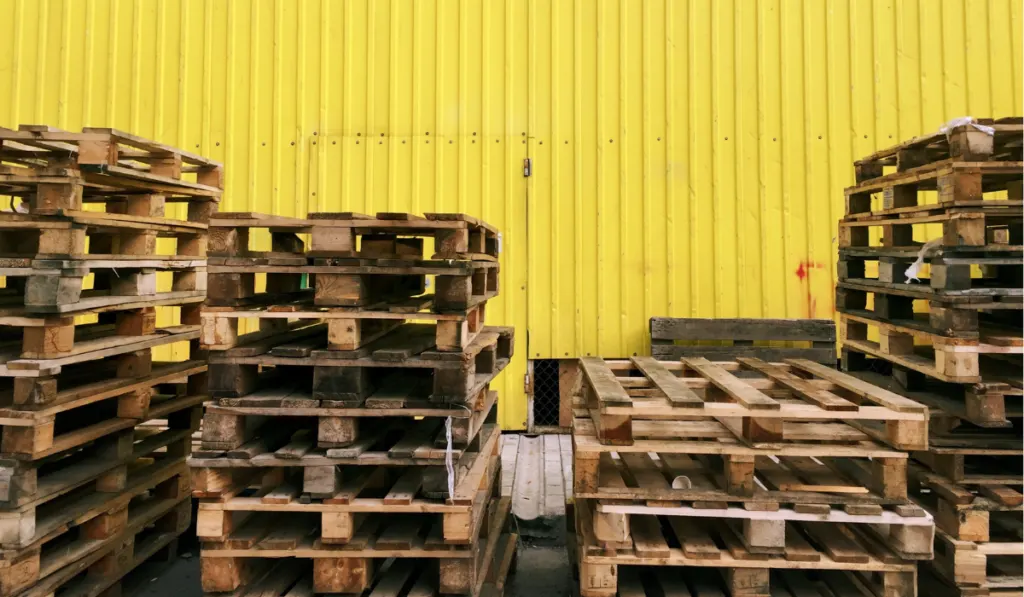 With a little bit of research, you will be able to locate a pallet without much damaged that will suffice for your intended purpose. Read on to find the best sources of free pallets.
1. Social Media
Yes, you read that right! Social media is an unbelievably useful place. You can find anything here if you search properly.
For example, there are dedicated pages for pallets on Facebook, and with a little bit of browsing, you will be able to find some undamaged pallets for free.
2. Construction Sites
Construction sites are areas of heavy and arduous activity. Many times, the construction material and machines are delivered to the site on pallets and in many cases, these pallets remain lying around the construction site until clearance.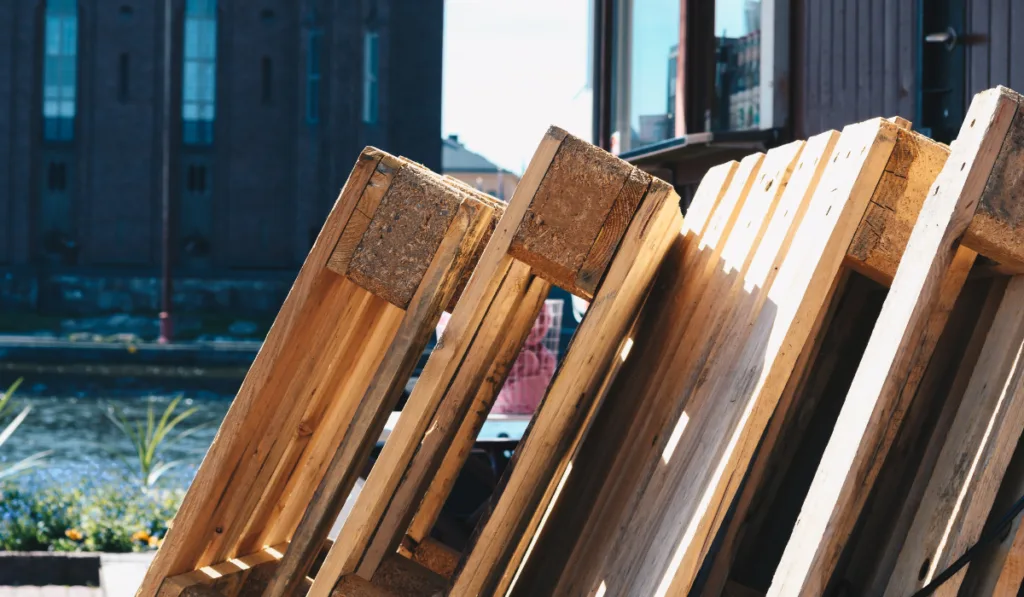 If you locate a construction site, and you are in need of a pallet, it might be a good idea to look around. If you spot a pallet, just talk to the site manager and if they are willing to give it to you for free.
3. Small Storage Facilities and Other Commercial Establishments
If you think you will find pallets for pickup at the big name supermarkets, you will most likely be disappointed.
While these big markets and dealers have a heavy influx of pallets of all sizes, they have a well-defined system for efficient workflow and for their quick removal. This means you are unlikely to find any pallet, let alone a free pallet, around a big supermarket.
On the other hand, small storage facilities are much more likely to have a pallet or two lying around. Similarly, you may try your luck at other small commercial establishments like schools, residence complexes, or shops.
4. Pallet Recycling Units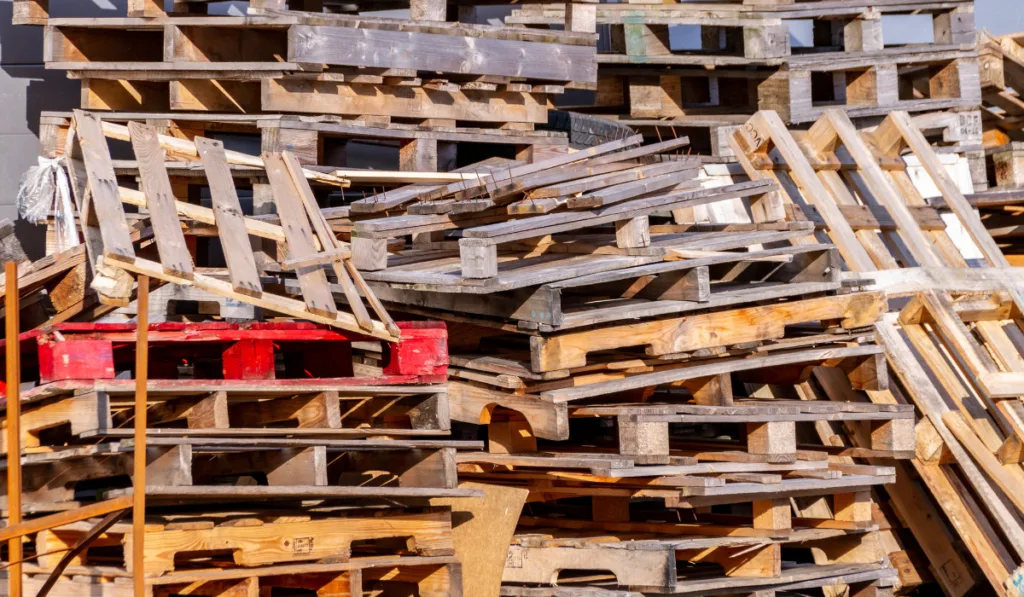 Pallet recycling units are a great starting point if you want to check for free pallets. Since they receive a lot of pallets for recycling, chances are high that some of these pallets do not conform to their recycling protocol. These non-conforming pallets may just be the perfect one for your purpose.
5. Furniture Stores
Furniture stores are yet another place where you may find the right pallet for your use for free. The specifications of the pallets available here may or may not be what you are looking for, but it might be possible for you to make a bit of adjustment and amend it to suit your needs.
Bottom Line
Used pallets are extremely sought-after for use in arts, crafts, interiors, and décor. This is why people are always on the lookout for pallets at low cost. You may even get pallets for free if you know where to look.
If you do find a pallet lying around one of the above-mentioned places or anywhere else, you should first check to see if it bears the seal, mark, or logo for a company or business. If that's the case, it is best to leave the pallet there. In any case, never take a pallet without asking the owner or person in charge.