*This post may have affiliate links, which means I may receive commissions if you choose to purchase through links I provide (at no extra cost to you). As an Amazon Associate I earn from qualifying purchases. Please read my disclaimer for additional details. Thank you for supporting the work I put into this site!
Even though going out to dinner with friends is a lot of fun, doing nothing else together might grow monotonous after a certain point, not to mention the fact that weekend dinners out with friends may quickly drain your bank account.
But if you think free or low-cost ways to have fun are more of a mythical quest than a real task, you've come to the right place.
Thankfully, there are a ton of cheap activities that are more joyful to do with buddies than spending money on pricey beverages in a noisy, crowded club.
We hope that this list of inexpensive, yet memorable group outings will help you create lasting memories with your friends. Read on to find out more!
1. Friends that Sweat Together, Stay Together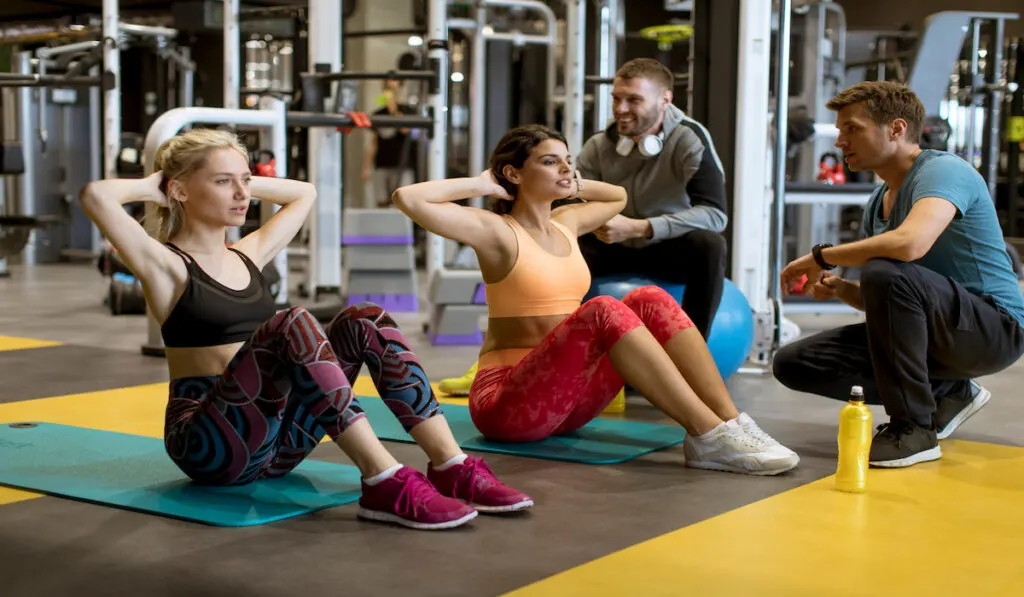 The friendships you form while experiencing the ups and downs of exercise together will give you that much-needed motivation in the short term.
It will also lay the groundwork for a network that will help you achieve your long-term health and fitness ambitions.
Your best friend can be a great source of motivation when you're 30 minutes into a run and feeling like giving up.
When you bring a friend along for your workout, you both have more fun and are more likely to attempt new things! Holding hands squats, for example, are just one of many awesome new exercises you may attempt when you work out with a partner.
When you're with friends, you can unleash your inner competitor!
2. Spa Day with Friends on a Dime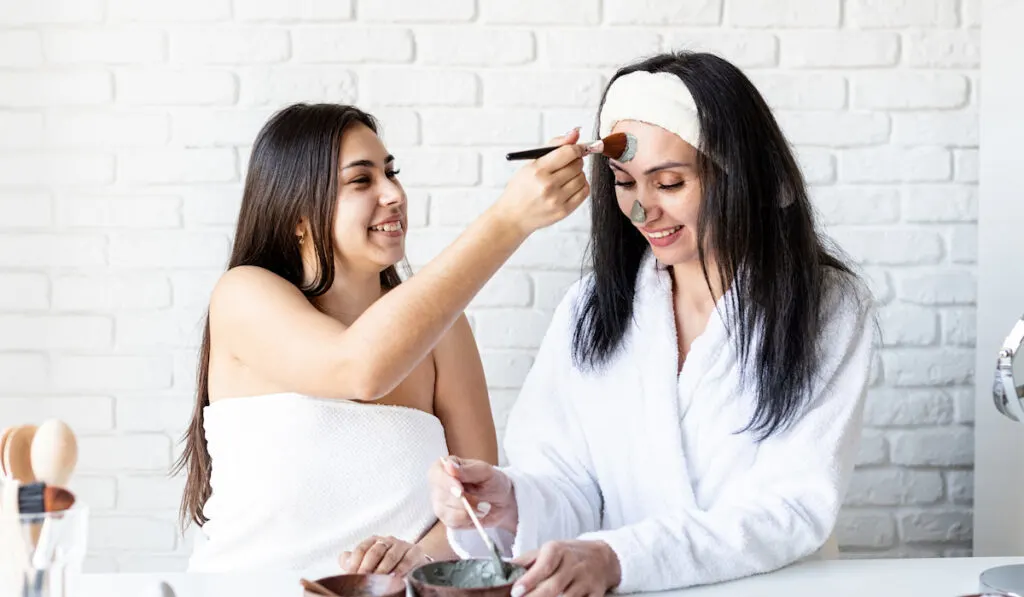 A day at the spa might be the ideal girls' outing, but it can put a serious dent in your wallet. It may cost hundreds of dollars if you and a small group of friends decide to visit a spa. If you and your friends want to save money, you can give yourselves delightful and soothing beauty treatments right in your own homes.
And if you all bring your favorite nail polishes, you may take turns doing each other's nails.
To create the ultimate spa atmosphere, slip into a soft robe, light candles, and put on some soothing tunes.
3. Game Night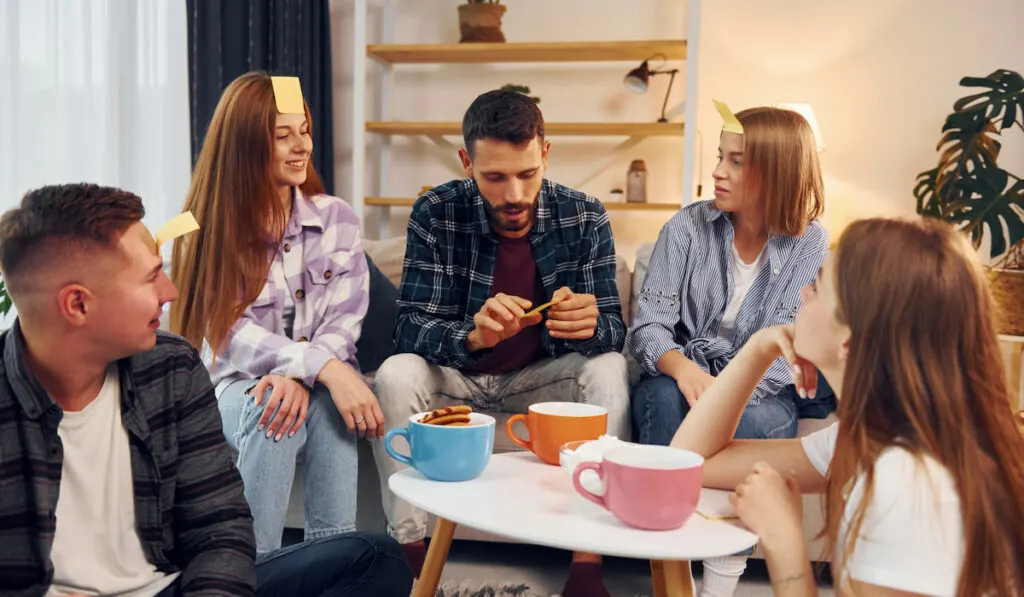 The flexibility of a game night makes it one of the best social activities.
Classics like Monopoly and Scrabble are always fun, but you can also pull out some other games from the lists of the best board games for adults, like Catan, Cards Against Humanity, Betrayal at House on the Hill, or Pictionary if your guests are up for it.
The list of exciting board games is endless.
As an alternative, you and your friends can play video games together. The night spent competing in a friendly event is sure to be one to remember.
4. Host a Cooking Showdown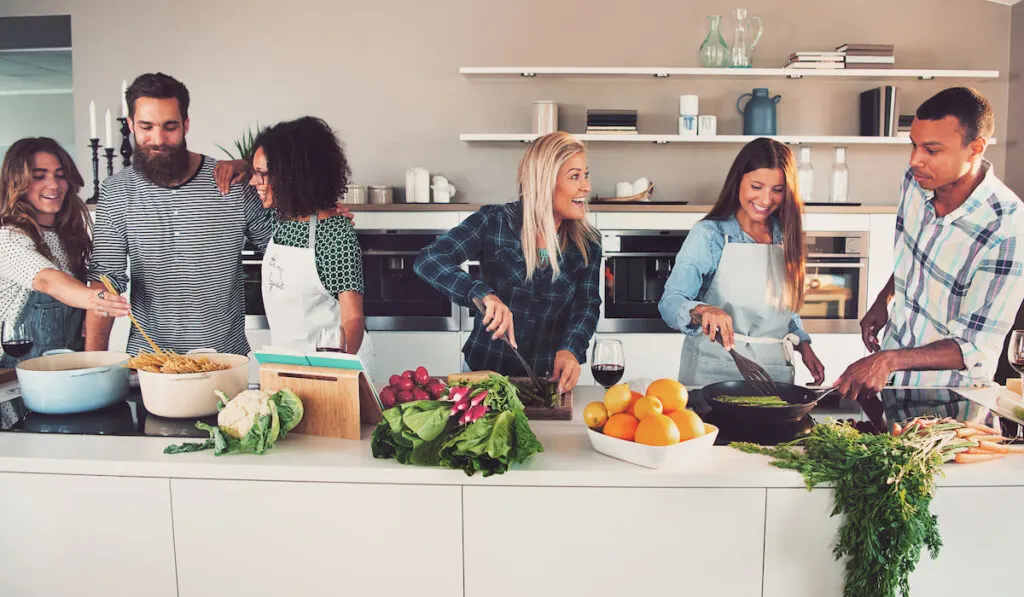 If you enjoy food competition shows like Hell's Kitchen, Top Chef, or Chopped, why not put on one of your own? Gather your friends and stock your kitchen with supplies they can use to prepare a meal together.
Once they arrive, split them into groups and give them 30 minutes to whip up the best meal possible. If you have a large group of friends but just a tiny kitchen, assign each group a task, such as preparing an appetizer, a main course, a salad, or a dessert.
As the teams prepare their dishes, you can roam around the kitchen and conduct interviews with them like the hosts of culinary contest programs do.
When the food is done, you can pass judgment on it with witty, humorous remarks. Following the announcement of the winning team, dinner can be served to all. Enjoy!
5. Go on a Picnic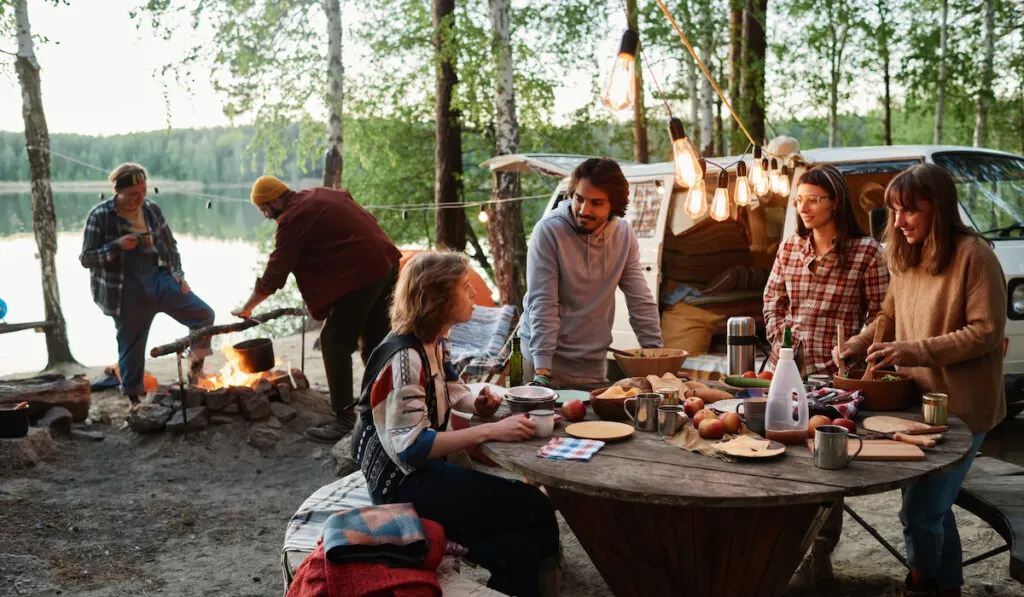 If you're feeling fancy, have everyone bring a dish to share or take turns cooking for the picnic.
It's also a good idea to prepare a barbecue picnic, though before you start packing your food, you should research what kind of grilling facilities each park has.
You can have a wonderful time while spending time in pleasant surroundings, and breathing in fresh air is rewarding in and of itself, but you can amp up the enjoyment by bringing along some active games like football, a Twister mat, or a Frisbee to play.
6. Wine and Paint Night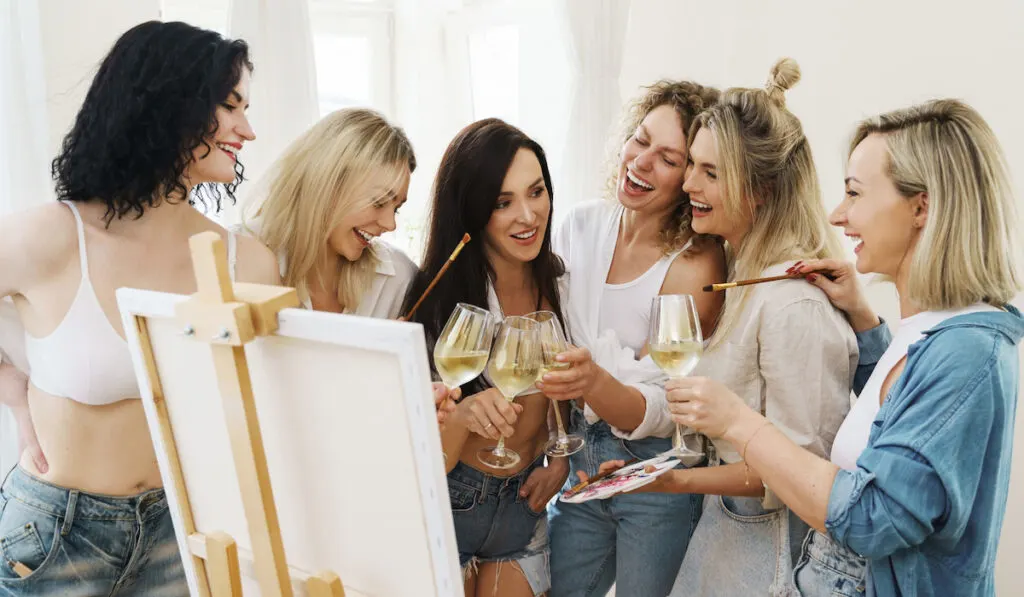 If everyone brings their own canvas and painting equipment and you supply delicious drinks, you can have a wine and painting night on the cheap.
Painting parties can be tailored to fit any budget, theme, or group size. Even if you've never picked up a paintbrush before, you may still have a fantastic time, make something utterly unique, and, more importantly, create lasting memories with your friends.
Hosting a wine and painting night at home is a lot of fun, but you'll be on your own if you want to learn how to paint. In any case, you can simply play one of the many Virtual Paint Night videos available on YouTube and paint along with that.
Or you could just let your mind wander and paint anything that comes to mind without regard to style.
7. Cocktail Evening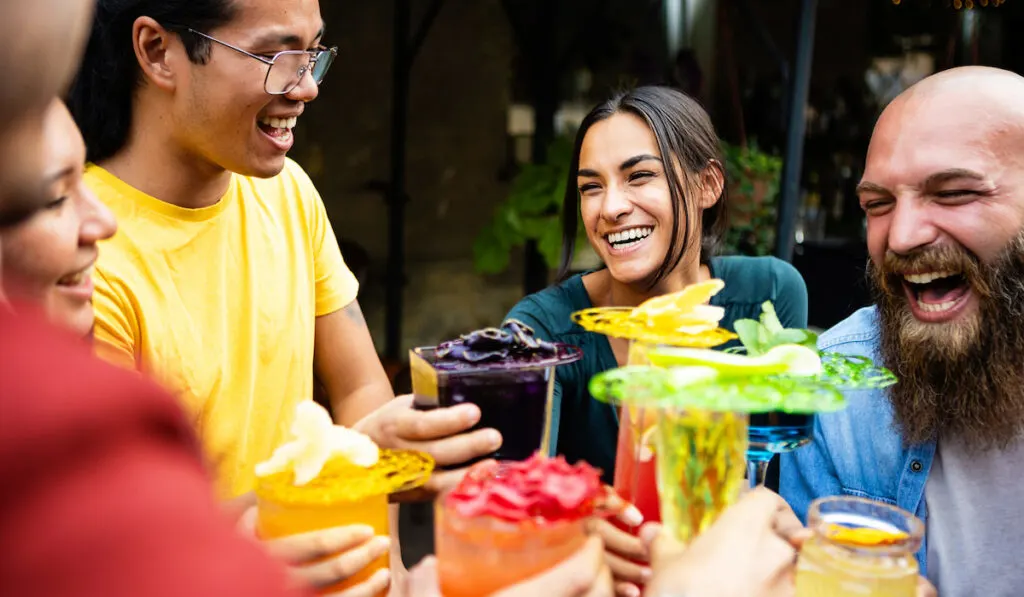 Set a few cocktail recipes in advance and ask each person to bring one bottle of the beverage of their choice and any extra ingredients that may be required.
You can even try out your own unique cocktail mixes or have a battle to choose the best drink of the night.
Put on some tunes you like and turn on some ambient lighting or candles. Finger snacks would be a good addition as well.
Following this idea will guarantee a great time for you and your pals.
8. Movie Night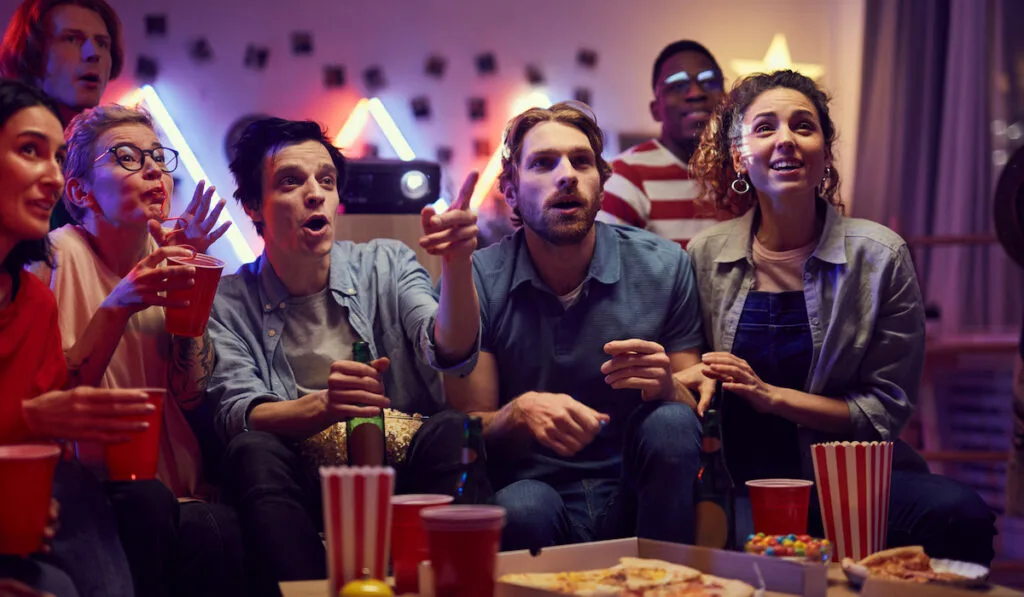 Instead of going to the theater, have the best movie night ever in the comfort of your home. Compared to going to the movies, this is a more economical and, in many cases, satisfying option.
Streaming services like Netflix, Hulu, HBO Max, Apple TV, and Amazon Video make watching movies at home convenient with minimal setup and effort.
Compared to going to the theater, seeing a movie at home with friends and family is more cost-effective and fun because you already know everyone there!
9. Craft Gatherings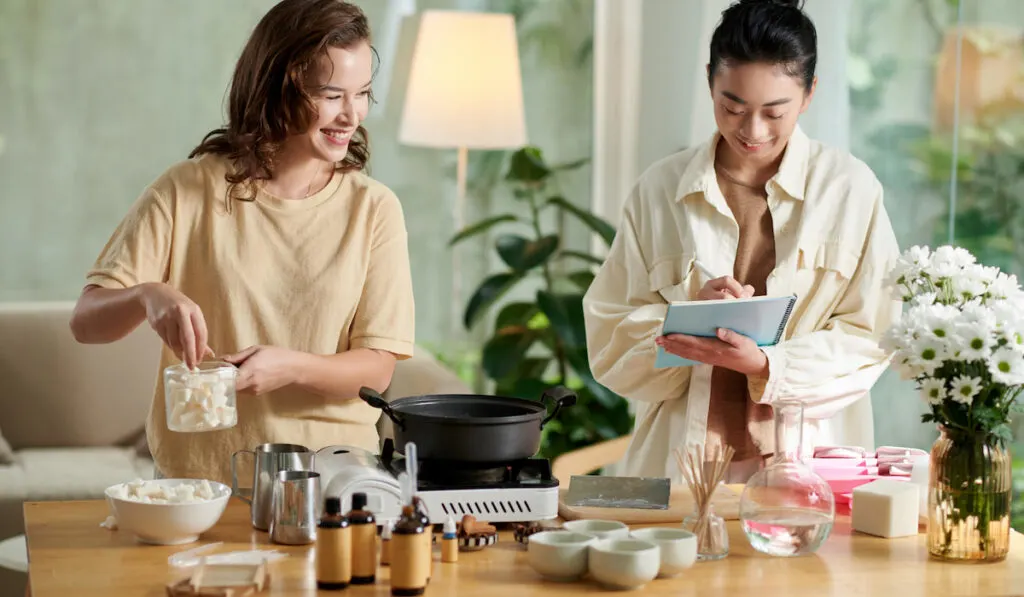 Craft parties are the best kind of get-togethers. If you want to bring your friends closer to one another, why not have a DIY date when you all get to work on a project together?
In fact, even your least artistic pals will have a blast getting their hands dirty in these activities.
Check out these Budget-Friendly Craft Night Ideas:
Soap Making
Painting Rocks
DIY Mason Jar
Decoupage Projects
Paper Crafts (Origami)
Tie-Dye Shirts
Final Thoughts
In conclusion, you and your friends may have a good time together without breaking the bank on things like dinners, theaters, or a concert.
Gather some friends over for a night in with a bottle of wine and a board game, try your hand at cooking or painting, or spend some quality time working out together or at the home spa.
There's a good chance you'll have so much fun that you'll make some of the ideas in this article a regular part of your weekend routine.
However, remember that simply spending time with the people who matter the most to you is a certain way to make memories that will last a lifetime. Going for a walk or simply sitting on the grass in the park with your friends can mean a lot to them.
Remember, it is all about investing your time rather than money to develop a lasting friendship.
Resources