*This post may have affiliate links, which means I may receive commissions if you choose to purchase through links I provide (at no extra cost to you). As an Amazon Associate I earn from qualifying purchases. Please read my disclaimer for additional details. Thank you for supporting the work I put into this site!
Just when we thought our world was going upside down, that mug of craft beer offered solace to us, saved our life and refreshed us. While craft beer sounds fancy and is absolutely delicious, what surely isn't fascinating is its price- it's just so not cheap!
It seems the better craft beer gets, the higher the demand. It's good stuff so it makes sense that the demand for craft beer shows a steep increase over the past few years.
The distinct taste and texture of craft beer make it one of the most sought-after drinks by young and not-so-young alike. Most of this affinity is because of the increasing enthusiasm towards craft beer. There are many ways to save your expenses on craft beer.
1. Make Your Own Beer
If you can cook and can make your own coffee. Making beer for yourself will save you a lot of money and can also help you in learning a new skill. Well…at least it will save you money eventually, assuming you don't get too fancy with the equipment!
There are different sites that offer you a starter kit which consists of all the equipment and instructions for getting started. With the right amount of background research, you will be able to fight the apparatus and the material to make your own craft beer.
There are tons of forums and blogs that can help as well. It truly is an art form but well worth it once you develop your perfect homebrew.
Take inspiration from some individuals who have done it right, and follow their footsteps for better results. This is one great video we found that breaks down how to brew your first batch step by step!
2. Visit the bars at Happy Hour
Happy hours are so named because of a reason! These are usually the times when the bars are least occupied so the alcohol is discounted to encourage people to go. Of course, the better the place, the busier the happy hour.
The pricing during happy hour is made so as to attract the customer to the bar and make more sales than usual. It may take some work but if you are really in search of craft beer at a discount price, consider bar hopping till you find your perfect happy hour location.
3. Shop Around
Shopping may get time-consuming and can even be hectic but we all are familiar with the fact that nothing comes easy. Be sure to look at a few shops that carry your favorite type of beer and compare their prices. Are you an IPA fan, who knows maybe the liquor store down the street carries an awesome brew from a cousin's microbrewery.
You can also search the web for places to buy great beer in your area. If you don't look around, you'll never find your go-to shop. I'd suggest look around at a few shops and filter down the best shops with the most reasonable prices and the ones that offer you the best-tasting beer.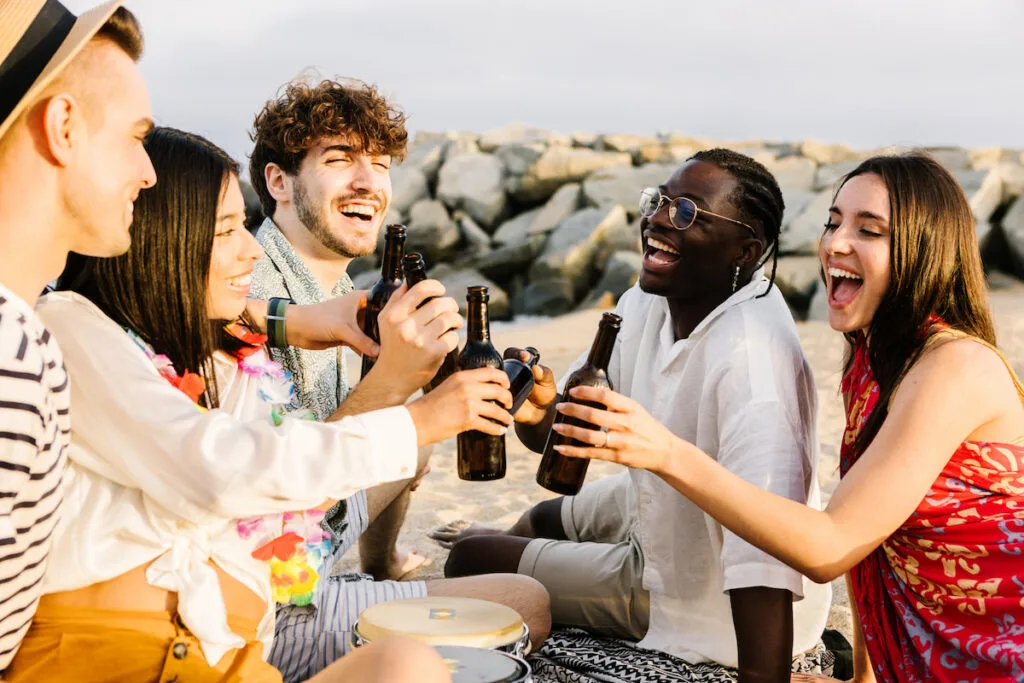 4. Go Out With a Friend and Share the Bill
Splitting up your drinks bill is an excellent idea, especially when you and your friends are in for exploring craft beer. Order a couple of pitchers and split the ticket. Beer is better with friends anyway and this way you can explore new places and new brews for less money!
5. Look Out for a Beer Holiday
We all know that attending Oktoberfest has to be the craziest and adventurous experience of all. There are celebrations held all over the United States and the deals that you get on great beer are crazy cheap.
There is a lot of tasting and sampling that goes on inside these types of beer festivals that usually results in a crazy fun time for you with the benefit of being able to taste some different and unique crafted beers.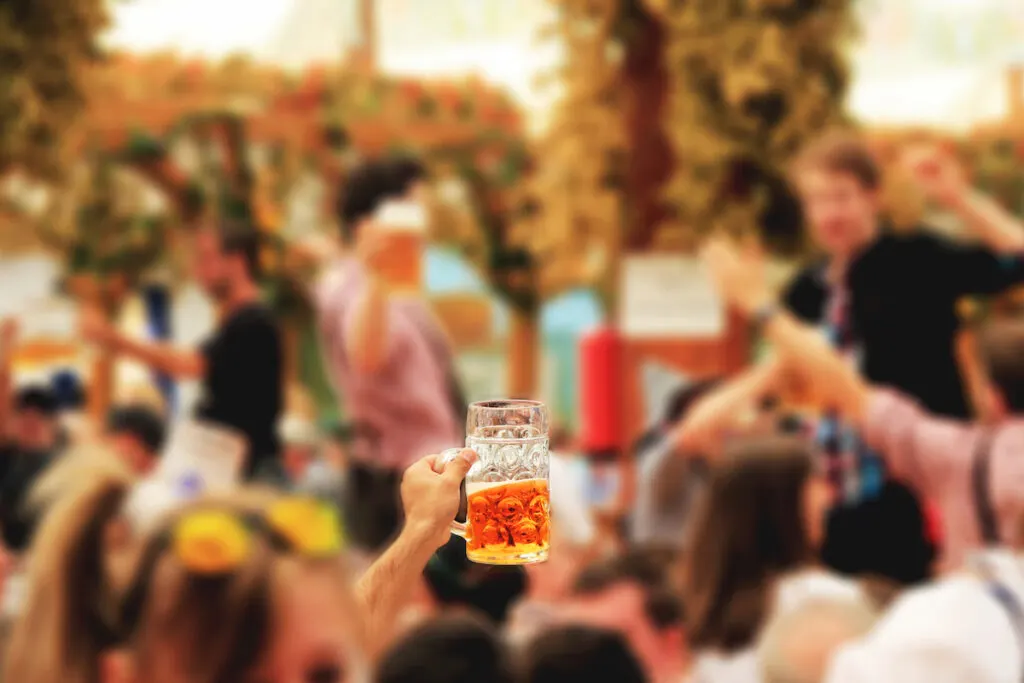 Oktoberfest isn't the only beer related "holiday" though. JustBeerApp.com has an awesome rundown of all kinds of obscure beer related "holidays" as well.
All you need to do is to find a beer festival, get yourself (and preferably a few friends) pre-registered and go get some crafted beers at a crazy good discount.
Now that you know a few cool ways to save on a few bucks on craft beer, what are you waiting for? Opt for whichever option is more convenient for you and get set go. Cheers to cheap and great craft beer!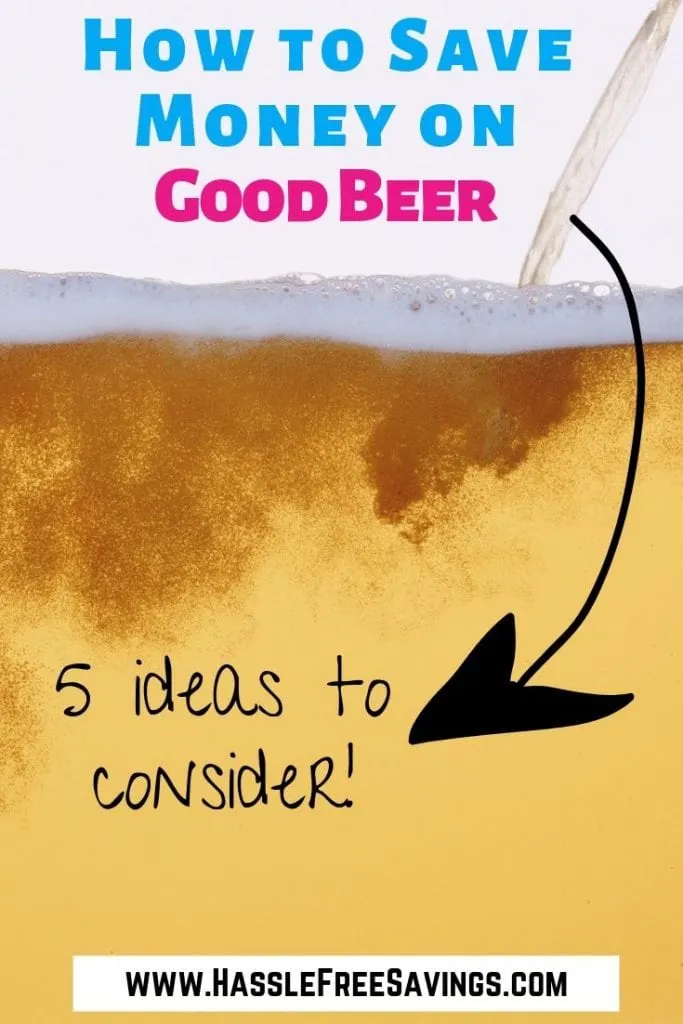 If you are looking for other great ways to save money, check out these articles: