*This post may have affiliate links, which means I may receive commissions if you choose to purchase through links I provide (at no extra cost to you). As an Amazon Associate I earn from qualifying purchases. Please read my disclaimer for additional details. Thank you for supporting the work I put into this site!
Gifting on Christmas is said to be a symbolic representation of the gifts that the three wise men gave baby Jesus on his birth. Whether you are religious or not, this is an age-old tradition that puts a smile on everyone's face.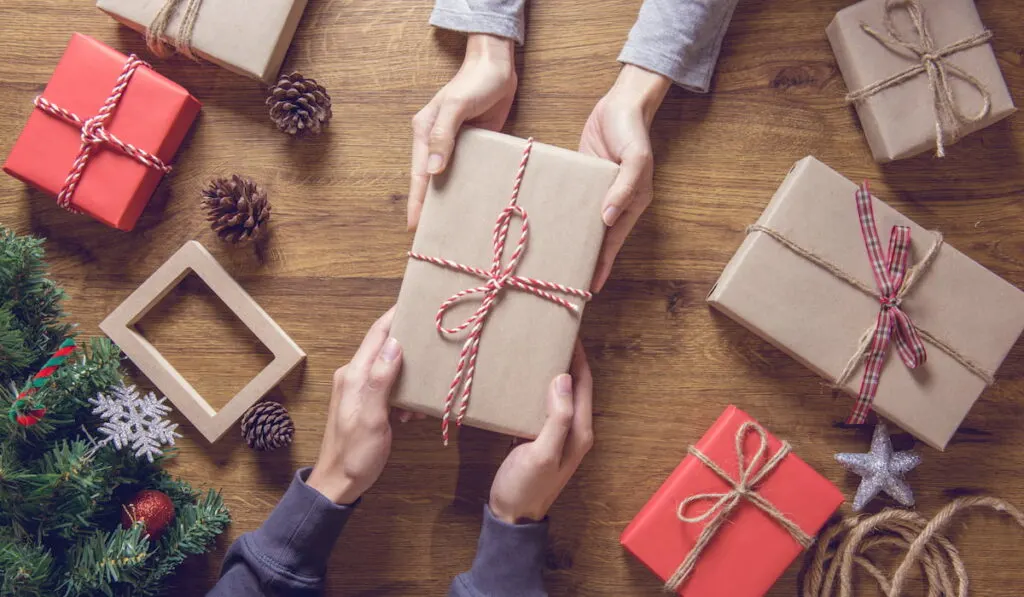 But, who should you buy Christmas gifts for?
You should buy Christmas gifts for your children, spouse (or significant other) and parents. Gifts can be simple and/or handmade, it really is the thought that counts. Beyond that, you should never feel obligated to give a gift to anyone.
Typically, a person's Christmas list gets longer as their Christmas budget grows. If finances are tight, as they might be this year, it's OK to scale back on who gets a gift.
People You Should Buy Christmas Presents For
Children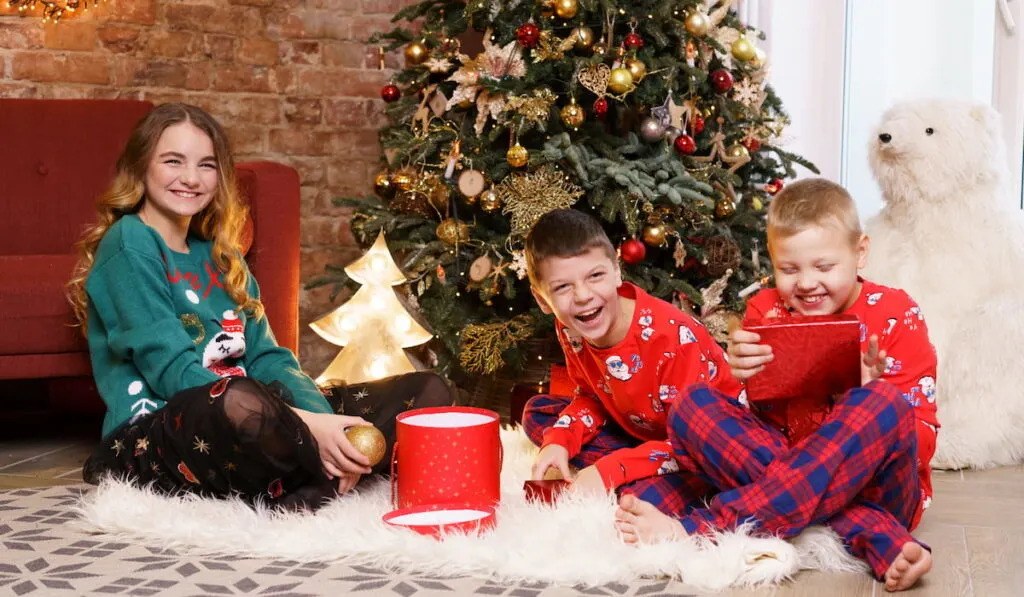 When you think back on your own childhood holiday traditions, undoubtedly some of your fondest memories happened around Christmas. As a child, many of us grew up anxiously awaiting the day Santa would come and leave gifts under the tree.
Who doesn't enjoy seeing their child's face full of anticipation as they unwrap their Christmas presents?
Sitting with your children around the tree on Christmas morning is something that they will remember for the rest of their lives and should not be skipped!
Spouses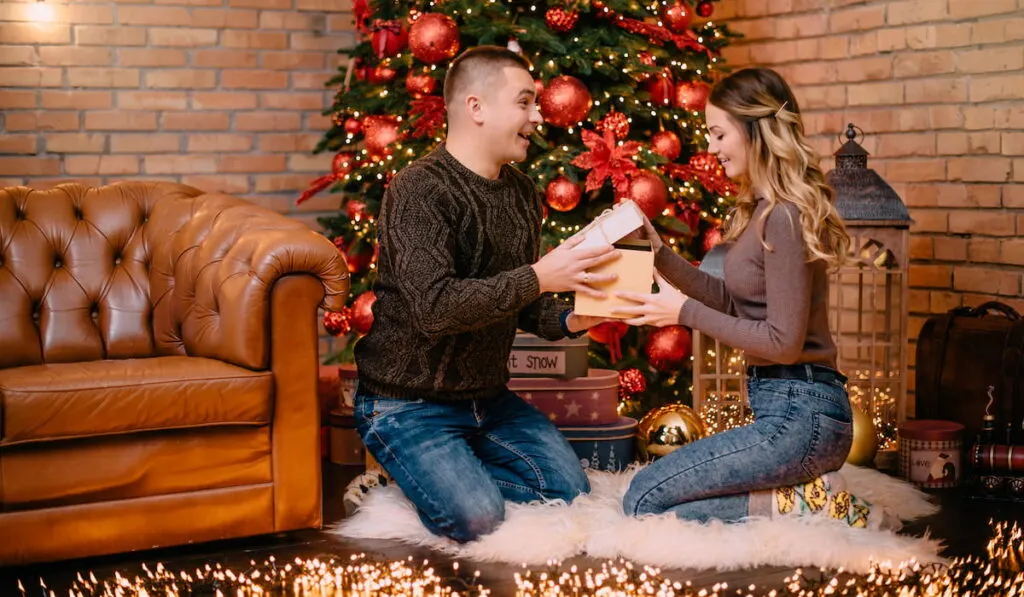 The person who keeps your family together, stands by you through the good times and the bad: your spouse – the better half of your relationship!
If you are on a budget, think of something thoughtfully simple like a handmade coupon book with slips of paper that can be exchanged for simple things like "Home Movie and Cuddles on the Couch" or "Breakfast in Bed."
Remember that you and your spouse are a team. Christmas is a great time to discuss expectations and gifts based on your budget, not only for the family but for each other as well.
Parents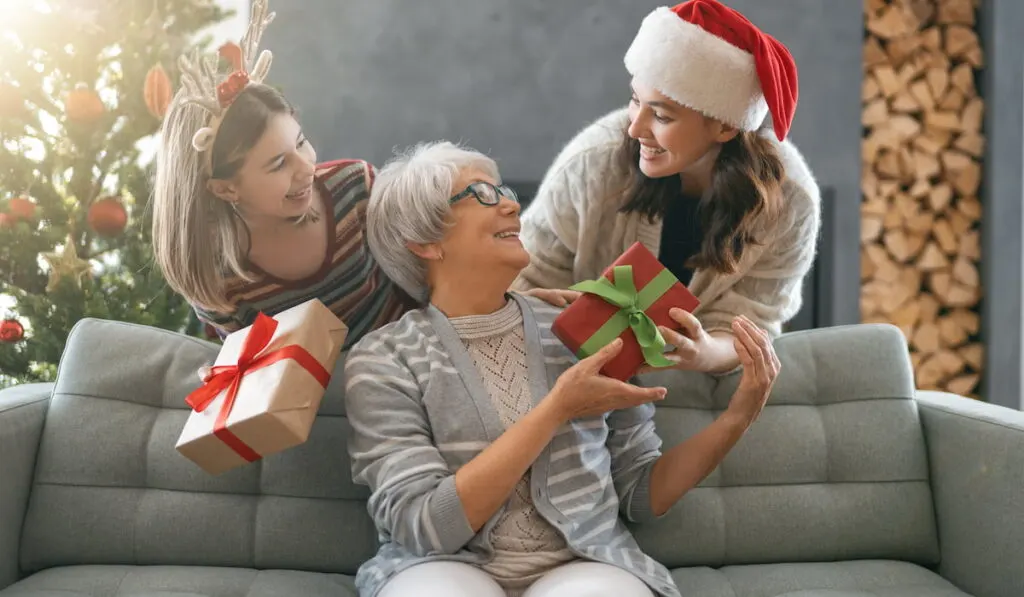 Christmas is the perfect time to show your loved ones you care. Our parents have sacrificed so much to give us the best of everything!
If you are living away from your parents, try to visit if you are able. If you will be spending the holiday apart, be thoughtful in what you choose as a gift.
Oftentimes, something simple like a handmade Christmas card or even a surprise holiday video call are more than enough to bring them joy.
People to Whom We Should Not Feel Obligated to Give Presents
If your budget can afford it, you should feel free to give gifts to whomever you like. If, however, you are on a budget, here are a few people that you can cut from the list without any guilt.
Bosses & Coworkers
It's usually not the best idea to mix our professional and personal lives. You should never feel obligated to give your bosses or coworkers a gift.
If gifts are normally exchanged between colleagues during Christmas, you can try organizing or suggesting something like a Christmas Sock Exchange or donation basket for a local charitable organization.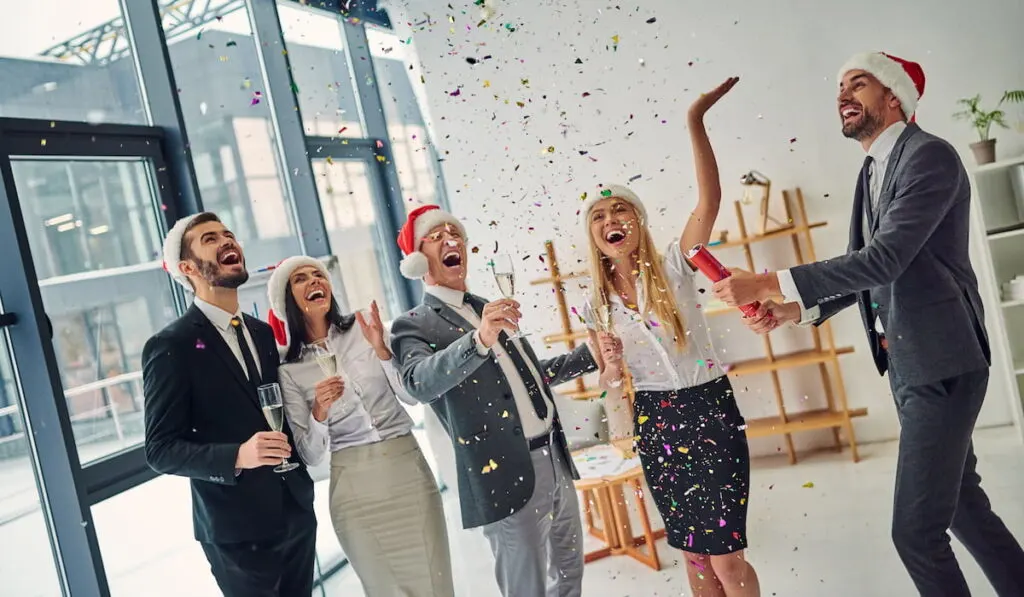 Neighbors
Your neighbors may be great friends. After all, a good neighbor is there to lend a hand when you need it and watch your home when you are away.
It is said that "having good neighbors, is like having family!" However, you should never feel obligated to give your neighbor a gift for Christmas.
Extended Family
Let's face it, families can get really big, especially when you have a significant other. My mom is one of six children, I have eight siblings and my ex had seven. That led to what could have been a huge Christmas list between all the siblings and their children alone.
When it comes down to extended family, you and your partner should decide whom to give gifts to based on your budget. For family members you are in contact with routinely, a Christmas card and a family photo should suffice.
It is important to maintain good family relations and the holidays are the perfect time to do that. But a physical gift just isn't necessary.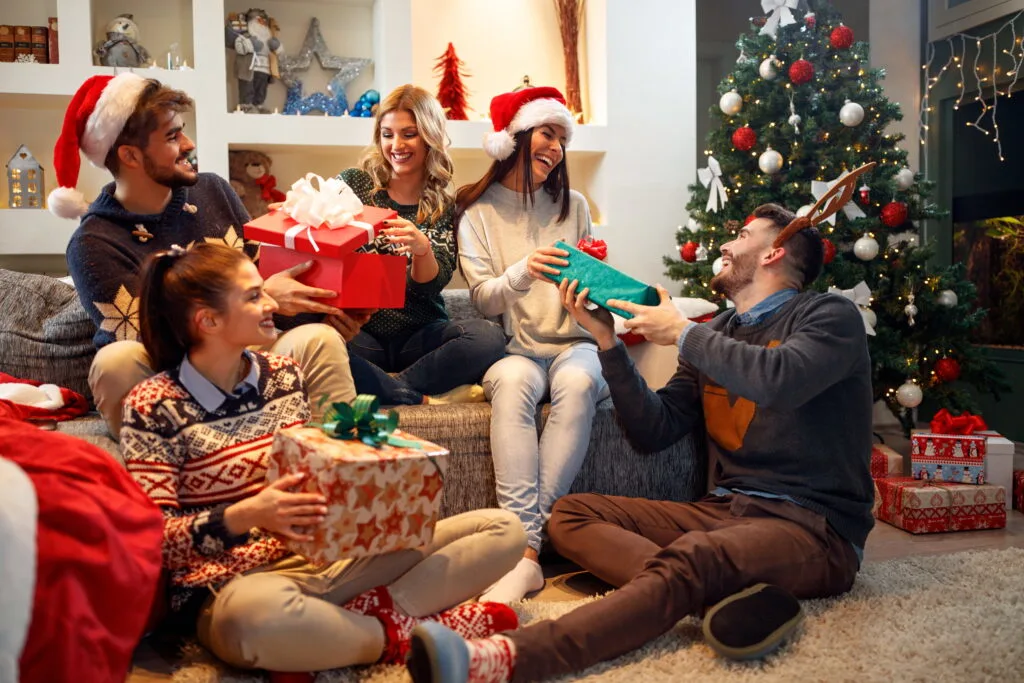 Even something as simple as a call or two during the holiday season reminds your family members that you do care and are there for them.
What If You Are Given a Gift but Don't Have One to Give In Return?
It is rude not to say thank you for a gift. If you are given a gift and don't have one to give in return, just show them your genuine appreciation and thank them for thinking of you. The important thing is to be gracious.
Remember that Christmas is about giving, not receiving, and the gift-giver should not be looking for anything in return.
Final Thoughts
Always remember that not every family has the same holiday budget. Take the time to come up with a list of people you are closest too and then decide on a gift.
Remember that a "gift" can be as simple as a phone call or a handmade card. Physical gifts are great but only when you can afford them.
Once you have your list ready, commit to it and enjoy your holiday season knowing you have done what you can to bring joy to those you love.