*This post may have affiliate links, which means I may receive commissions if you choose to purchase through links I provide (at no extra cost to you). As an Amazon Associate I earn from qualifying purchases. Please read my disclaimer for additional details. Thank you for supporting the work I put into this site!
Wow! I can hardly believe summer is already here! In spite of current circumstances, this year is going by crazy fast for me. I think it is because all of the days are just starting to blend together!
This June, save some extra cash with our June Saving Challenges. They are designed to be bright and cheerful reminders of the sunny days ahead! There are many designs to choose from too!
30-Day Nickel Savings Challenge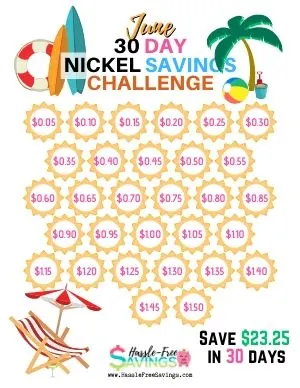 This 30-day savings challenge printable starts at just one nickel on day one and goes up to 30 nickels ($1.50) on day 30.
The great thing about this printable is that it isn't numbered. You can choose whether to go in order or mix things up! Just color in the suns as you save the amount shown and at the end of 30 days you will have saved $23.25!
30-Day Dime Savings Challenge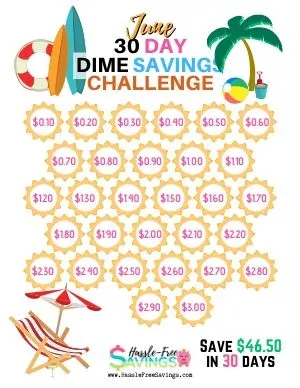 If you think you are up for a bit more of a challenge, try this 30-day dime savings challenge!
Start at just $0.10 on day one and end at $3.00 on day 30! This printable savings tracker will help you to save $46.50 in one month!
30-Day Quarter Savings Challenge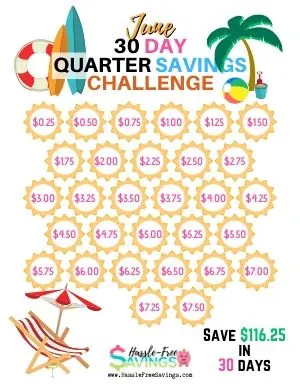 We're going to keep ramping things up here! Next up is the quarter savings challenge!
With this challenge, you save a quarter more each day than you did the previous day. After 30 days you will have saved $116.25!
June 30-Day Dollar Saving Challenge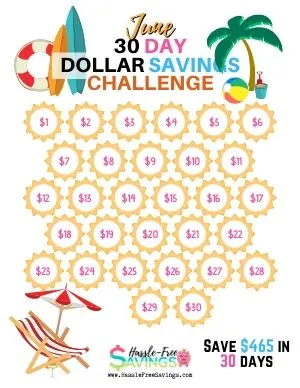 Save up to $465 in 30 days by completing this dollar savings challenge! Remember, you can mix things up. Start at the beginning and go in order or even start at the bottom and do a reverse dollar savings challenge! The choice is yours!
This printable gives you a great way to challenge yourself and track your savings throughout the month!
June 30-Day $5 Savings Challenge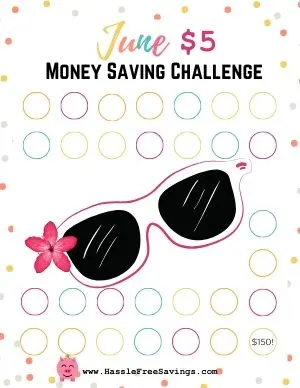 With this challenge, track your progress towards saving 30 five dollar bills! At the end of 30 days you will have saved a grand total of $150!
This challenge is a great way to save each month. Have a partner? Challenge each other to see who can complete the sheet by the 30th. It's a win win proposition!
June 30-Day No-Spend Challenges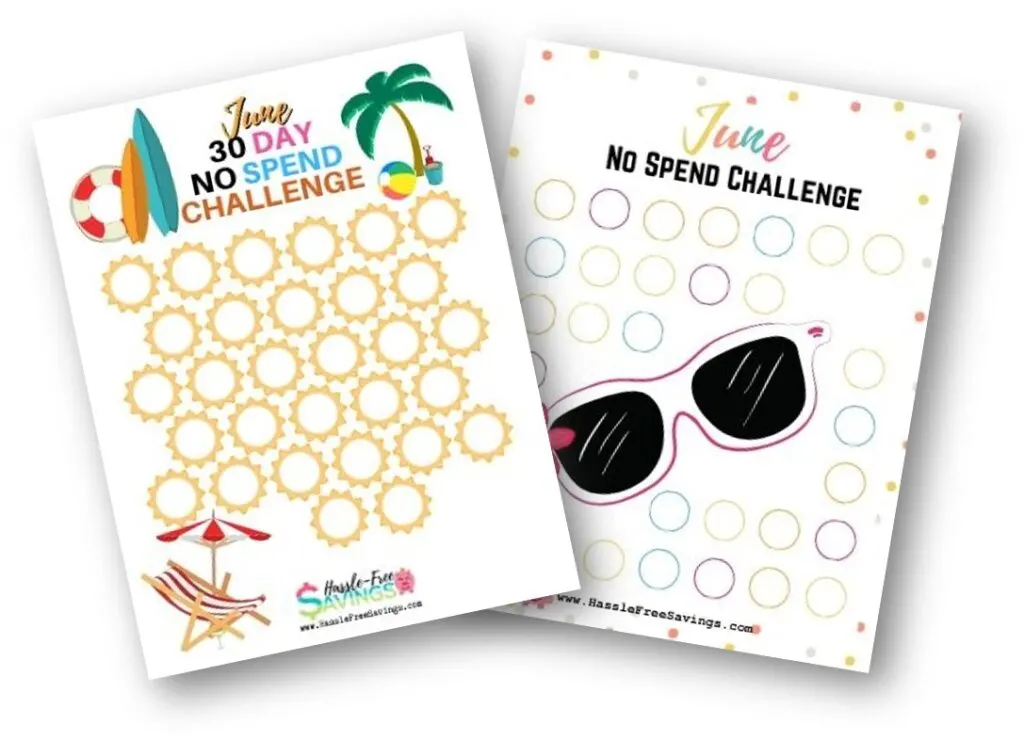 If a no-spend challenge is more your style check out these two options for June No-Spend challenges.
Best of all YOU decide what no-spend means to you. Does it mean no money spent at all? Does it mean no eating out? Maybe no online shopping. The choice is yours!
June Blank Challenge Printable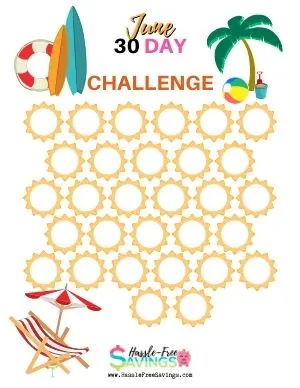 This challenge printable is completely blank. There is a space for you to write in whatever you want!
Think outside the box with this one! Maybe it's a don't eat dairy tracker or a 30-days of Star Trek tracker. It is completely up to you. I won't judge, I promise!
Getting Access
All of these printables are available to newsletter subscribers for FREE in my resource library. Use the link below to sign up and remember that you can unsubscribe at any time!