*This post may have affiliate links, which means I may receive commissions if you choose to purchase through links I provide (at no extra cost to you). As an Amazon Associate I earn from qualifying purchases. Please read my disclaimer for additional details. Thank you for supporting the work I put into this site!
Working with animals is a dream for many. Saving animals even more so. It is very rewarding and fulfilling to know you have made a difference. If you are affectionate and passionate about animals, working with them should come natural to you. But how to make money saving animals?
Sometimes all that is needed is an idea so we've assembled 11 of them here. Each option serves a different field but they all share one common element, helping to save animals.
1. Animal Control Officer
Is your local animal shelter hiring? One great way to get paid while helping to save animals is to work directly for the shelter. There are many paid positions at an animal shelter. Next time you visit, take a look around and see who is paid and who is a volunteer.
You may be interested to find there are many paid positions available. Everything from intake desk, kennel assistant, animal control officer, and veterinary technician. There are lots of possibilities.
The best way to start and learn about positions at your local animal control facility is to volunteer. This will also look great on your resume when a paid position opens up!
2. Veterinary Technician
This is one of the best ways to save animals while earning a living. This job entails working under licensed veterinarians to assist pinpoint animals' injuries and sicknesses. This will definitely require a lot of training.
At 18 years old I was hired as a Veterinary assistant at my local animal hospital. However, most animal clinics these days want registered veterinary technicians which is a 2 year college degree in most states.
Once you have that certification, the possibilities are endless!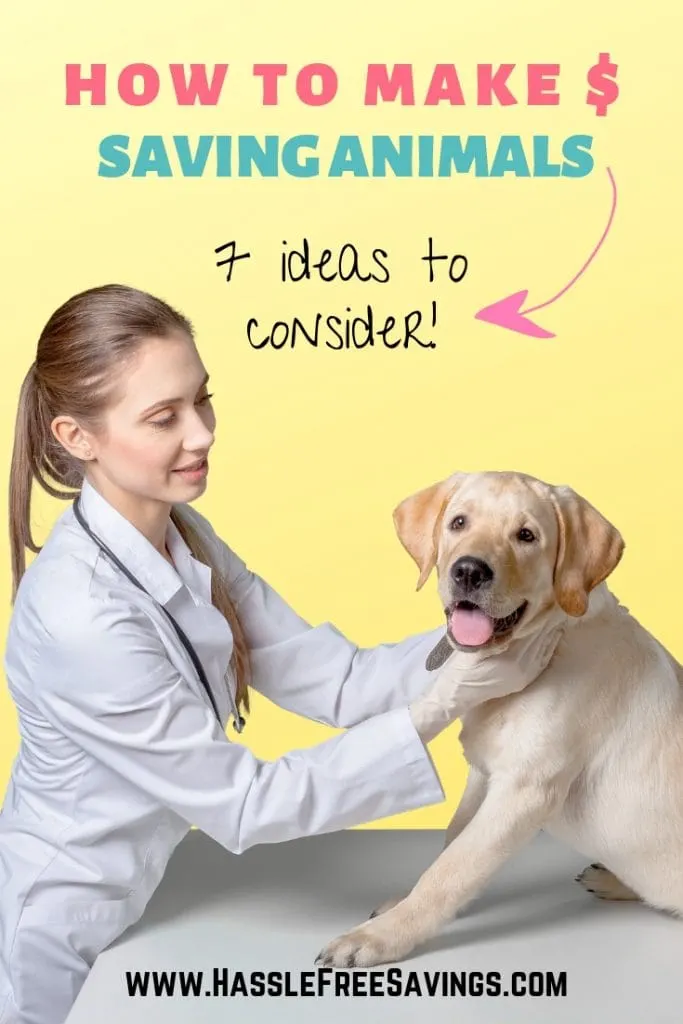 3. Forest Conservation Technicians
The veterinary field can be tough for some. Dealing with loss and death sometimes just isn't a good fit. Another way to help save animals is with the US Forest Service.
Consider looking into becoming a Forest Conservation Technician. They work to ensure that the forest environment is in good condition and safe for wild animals to live. This is so much fun especially for those who enjoy being in contact with nature.
4. Pet Sitting
The great thing about pet sitting is there really isn't any required experience. All you need is a home that allows pets and the desire and willingness to watch pets for others when needed.
There are lots of great apps that can help you get started. When I leave town, I personally use a sitter from Rover. The great thing is that after a while, you will establish your own set of clients.
5. Grooming Services
Have you ever been browsing through the available animals at the local animal shelter and seen a few that look like they could use a good brushing? When a dog or cat has roamed the streets for a while, their coats often become overgrown and matted. This is where a dog groomer can help.
Dog grooming schools teach the basic ways to bathe and groom most common breeds of dogs and cats. It's a great career option. While you will probably work mostly with animals that already have homes, it is a great opportunity to make money saving animals as well!
Groomers can donate their services to local animal rescues in exchange for advertising and referrals. Consider a promotion where you groom all of the shelters dogs for free but your card goes out with each adoption. It is a great way to build business and make money saving animals.
6. Dog Trainer
Just like human beings, animals need comfort and interaction to make their life easier. Being a trainer, you will train the animals on how to interact with people and other animals. Good social skills go a long way towards ensuring an animal gets a stable home.
If you want to become a trainer consider taking classes with your own dog first. The best way to learn something is to do it. Then, you can look at volunteering for rescues in your area. As your skills improve, build references an start advertising for paid clients.
It may take some leg work and an investment in time but knowing you made a difference for a dog and its owner can be very rewarding.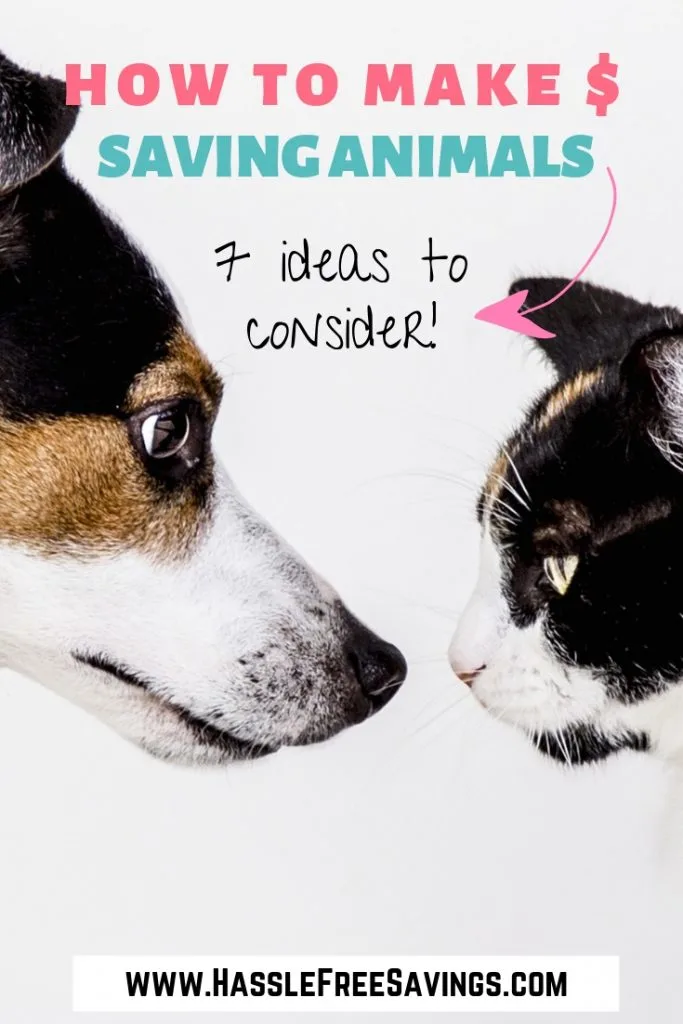 7. Pet Photography
Are you good at taking photos of pets? Do you seem to always be able to capture that perfect moment? Pet photography is a great way to make money saving animals. This is especially true if you already own your own camera equipment.
To get started, you may want to consider volunteering at the shelters in your area taking photos. In return, ask that they put your watermark or website address on each photo you take.
While you may not make money taking pictures of the animals at the shelter, your awesome photos will help get them adopted. Plus, with all the free advertising you are sure to be able to get new clients who will gladly support you by paying for you to photograph their own pets.
Conclusion
There are so many great ways to make money while saving animals. It all depends on your level of creativity, interest and skill. Even though animal rescue is most commonly looked at as volunteer or unpaid work, there are many positions where you can get paid to help.
Are you looking for some other great money making ideas? If so check these out!