*This post may have affiliate links, which means I may receive commissions if you choose to purchase through links I provide (at no extra cost to you). As an Amazon Associate I earn from qualifying purchases. Please read my disclaimer for additional details. Thank you for supporting the work I put into this site!
Budgeting and spending have a complicated relationship. Most of the time, people struggle to manage their finances within their pre-determined budget.
It's certainly possible with effort and discipline to eliminate unnecessary and impulsive purchases. You can learn to avoid shopping centers and limit time spent on online marketplaces for example.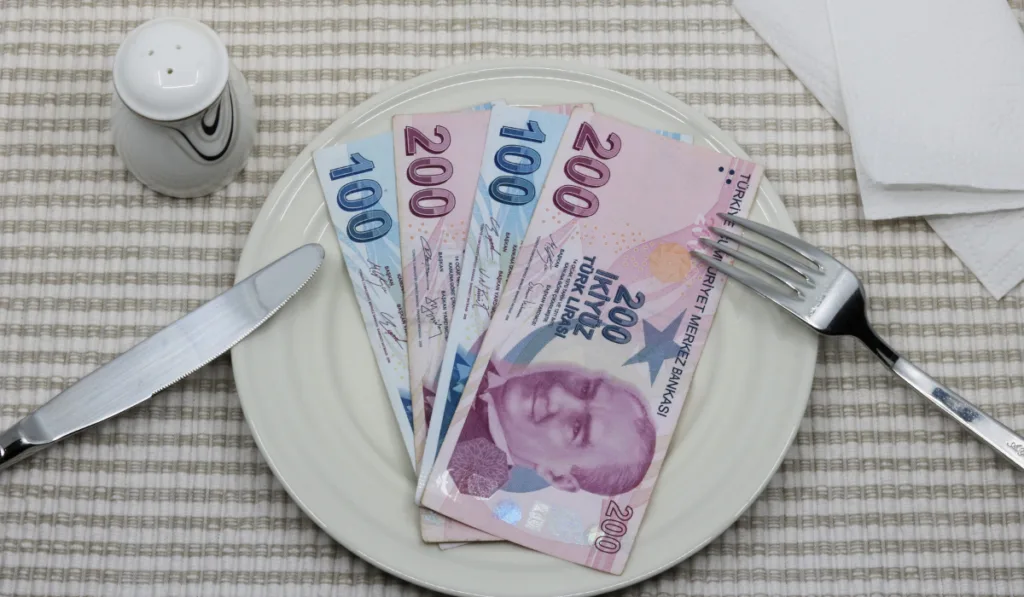 However, one area of spending that is practically impossible to eliminate during budgeting is food.
You have to eat so you can't just cut out groceries entirely. Sure you can do a pantry challenge and live off what you have for a while. Once your pantry is depleted though, you're no closer to learning how to eat on a budget. You've only learned to go without. That is, of course, an accomplishment in itself but it isn't the entire equation.
If you are on a tight budget, you should explore the world of frugal meals. These meals are easy on the pocket but hearty on your tummy. The aim of this article is to explain the concept of frugal meals.
What are Frugal Meals?
Frugal meals are the meals that do not require expensive ingredients but are hearty and nutritious. These meals require only a little planning in advance so that you can gather all the required ingredients.
Once you have made your master stock, you can dish out healthy recipes without spending a lot of money. There is no actual guideline where we can draw a line in the sand for you as far as what is frugal and what is not. This depends entirely on your family's size and dietary restrictions.
How To Calculate The Cost of a Frugal Meal for Your Family
One of the things you can do to help you gauge whether or not a meal is frugal for your family is to take your entire grocery budget for the month (or week) and then divide it by the number of meals eaten during that time period.
My daughter and I have no special dietary restrictions. I consider any meal under $1.00 per serving, frugal, regardless of whether it is breakfast, lunch or dinner.
For a family of four eating at that rate, even 3 meals a day for 7 days, your grocery bill would only be $84 a week. That is more than doable. It may not be an exciting meal plan, but it is doable.
How Do You Calculate Per Serving Cost of a Meal?
To calculate the per-serving cost of a meal, you are going to add up the cost for all of the ingredients and then divide by the actual number of servings.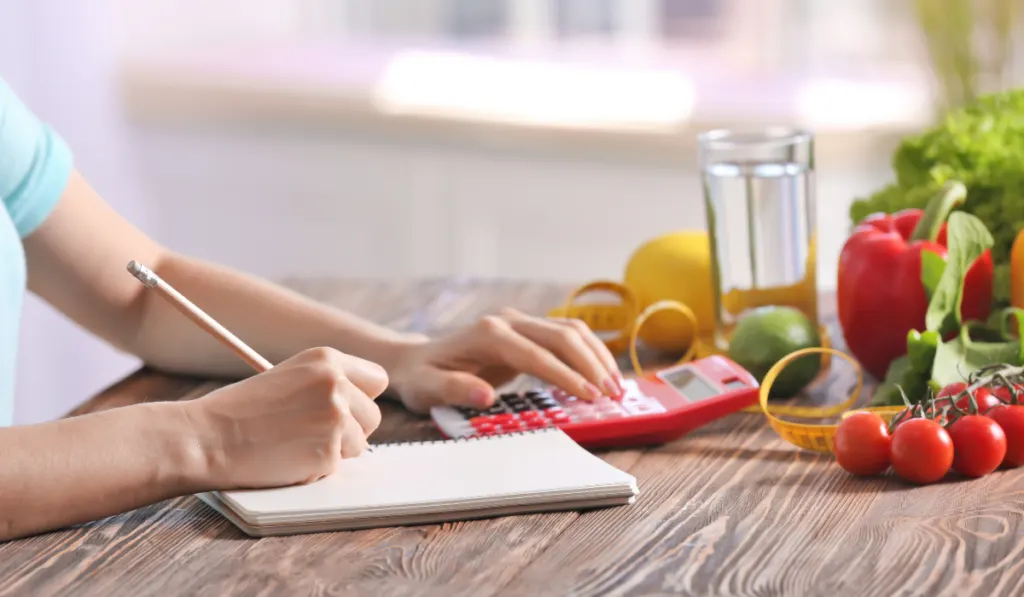 Note that this is not what the recipe says the servings should be. This is what you actually plate and serve.
The reason for this is some of you may have big strapping boys that are eating a ton, and others may have a family that just eats less. In order for this calculation to work, you want it to be accurate without going overboard. Let's explore that for a second.
Mashed Potato Math
If you are cooking mashed potatoes and you use 7 potatoes, a cup of milk and 1 stick of butter, how would you calculate that out?
The milk is easy. There are 16 cups in a gallon. In California, a gallon of milk is around $4.00. That comes out to 0.25 per cup.
Potatoes, we buy those by the five-pound bag. If you guess each potato is a half a pound, just figure out your price per pound and multiply the number of potato pounds x price per pound.
For example, 10 lb of potatoes here is 4.44. My price per pound is .44 so each half-pound potato costs about 22 cents. If I use 6 potatoes for my mash potatoes recipe, that's $1.32.
Butter is about $3.00 for 4 sticks on the high side for me. That makes each stick 0.75 each.
Our pot of mashed potatoes, then, cost us $2.32. If I am feeding a family of four I have $1.68 left per serving to add a slice of meat and a veggie.
Let's toss in two ears of corn at forty cents each. We're up to $3.12 and some chicken or fish might round out the rest of this meal.
Let's say we spend $3.00 on meat and our meal comes out to $6.12. If everybody cleans up dinner, that is $1.53 each and still way better than eating out.
If we can squeeze one extra meal for one of the adults to eat for lunch tomorrow, the cost comes down to $1.224 per meal and if both adults can take lunch to work tomorrow, we're just a hair over our $1.00 per meal goal.
But now that we know what mashed potatoes cost, we can add that to our recipe card and just use that as a benchmark going forward. Unless some kind of national potato shortage hits, having the calculation down to the exact dollar isn't as important.
Why Should You Try Frugal Meals?
Frugal meals are often thought to be for people who are living on a tight budget. This, however, is not true. Frugality is being accepted as a great way of life these days.
Regardless of their financial status, more and more people are choosing a frugal lifestyle. Frugal meals are just one tiny step in this regard.
If you love cooking, frugal meals will be like a challenge to learn new recipes that are low on ingredients but high on taste. You will be able to put your thinking cap on, along with your chef cap, and think about frugal recipes.
On the other hand, if you think cooking is not your forte, frugal cooking will offer you the chance to cook with easy recipes and a minimum number of ingredients.
Finally, frugal meals are an excellent way to prioritize your expenses. If you are going through a rough financial phase, switching to frugal meals will be a great thing.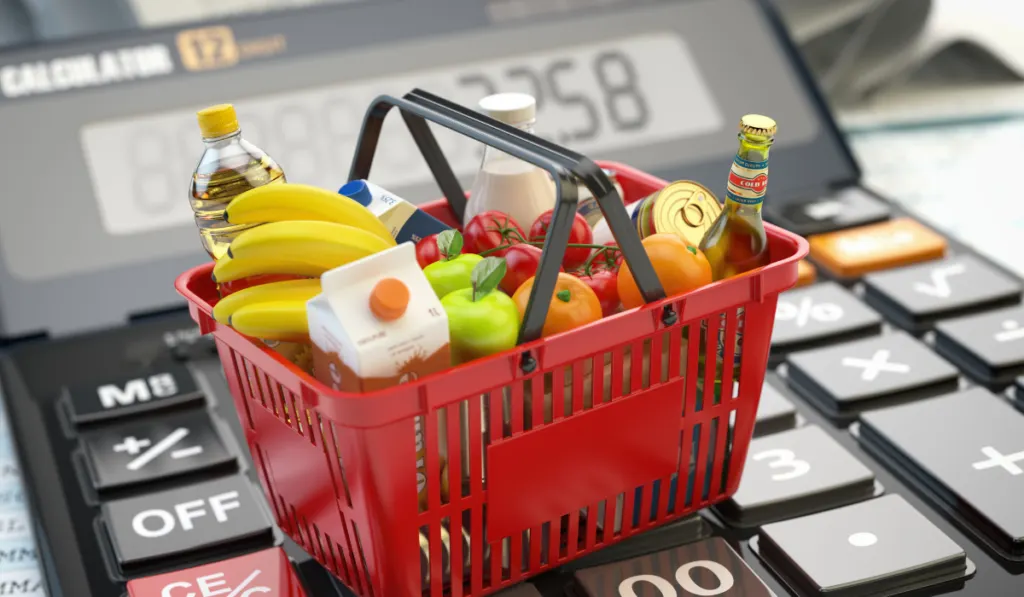 Where to Find Frugal Recipes?
Pinterest
My favorite place to find recipes is Pinterest. There are so many options, beautiful pictures and just about every ingredient you can imagine. But, Pinterest isn't always great for eating on a budget.
You really have to be specific about what you are looking for and be deliberate with your planning. Some terms you may want to use when searching Pinterest include:
Frugal Recipes
Cheap Dinners
Inexpensive Meals
Under $5 Recipes (It sounds too cheap but it's totally doable, I have 5 recipes on this post)
My recommendation is to create a separate board for each main ingredient and be sure to plan around what is on sale. Be sure to stick to your budget!
Don't get hooked in and choose a recipe that uses Coconut Aminos if you don't have them at home for example..that's $5 – 6 on a condiment that, if you have never used before, you may not use again.
The disadvantage of using Pinterest is that you have to plan each meal and make out your grocery list. My schedule usually didn't allow for that so I'd revert to eating out which is the antithesis of frugal eating.
Instead, I discovered a better alternative for me.
Emeals
A few years ago, after 17 years of having all of my meals prepared for me, I found myself newly single and on my own. It may seem odd that a "girl" wouldn't know how to cook but I didn't.
Sure, I could boil water and make just about anything that came frozen or out of a box but that was the extent of my cooking knowledge. I had to learn from scratch.
It took practice and a lot of trial and error but I figured it out. The biggest help to me during that time was Emeals. I started with their Budget-Friendly Family Plan that had a 2-week free trial.
What I loved was that I had a lot of new recipes to try out for me and my daughter and, I didn't have to worry about making a grocery list.
Emeals was a lifesaver that first year. The cost was so minimal and the value so great that I never worried about the cost while I was using the app. I no longer have the subscription, but because of it I have a solid repertoire of dinners I can cook from memory.
To ensure I stay on budget each week, I follow the steps I outline in my Grocery List post which has been a game-changer for staying on budget.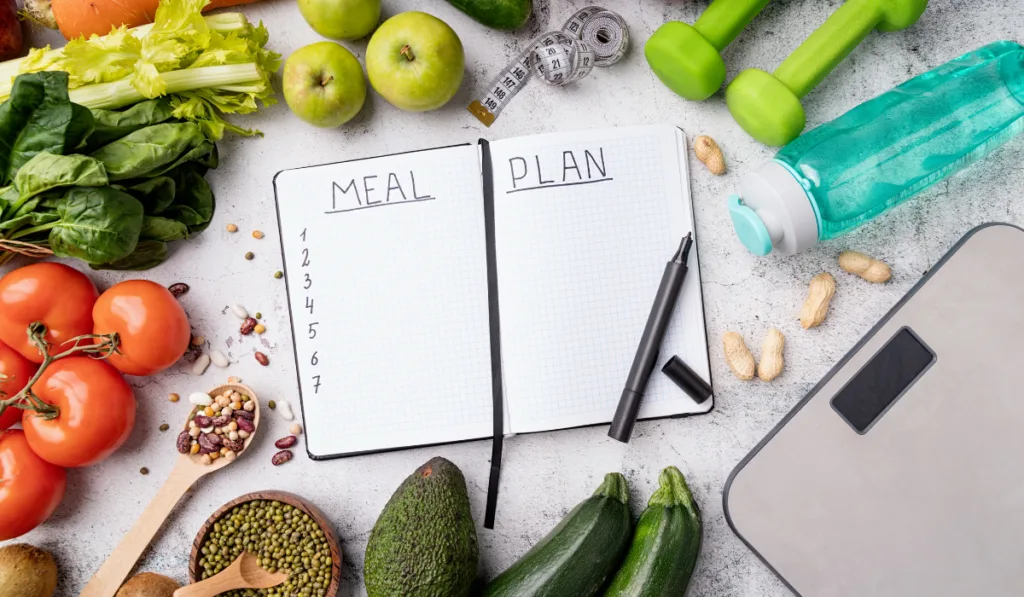 Frugal Meal Planning
Are you ready to get started with frugal meal planning? Use a piece of paper, your planner or the free grocery list/meal planner template in my resource library to get started making your first frugal meal plan.
My recommendation; especially if you are new to meal planning; try it for 3 days this week. Just 3 days out of 7. Then four. Then five and so on.
It is completely natural to want to rush in full throttle and do 7 days but I found that isn't sustainable. It becomes overwhelming to find that many recipes and then, when one of the recipes you are trying fails or you get home tired, you resort to stopping for fast food or eating out.
Slow and steady. The more you practice and commit to making frugal meals, the faster you'll develop a habit. Once you know the secrets of planning and making frugal meals at home, you'll be one step ahead towards spending reasonably and living frugally.
Frugal Recipe Ideas
Pizza-Stuffed Eggplant
Everyone loves pizza, but many people avoid eating it because of the carbs and the cost. This recipe will tackle both these aspects.
You will need:
2 eggplants, medium size
1 pound sausage without the casing
Half cup diced onion
2 cloves of garlic, minced well
1 diced bell pepper
1 cup sliced mushrooms
15 ounces tomato sauce
1.5 cups chopped olives
1 tsp Italian seasoning
2 cups mozzarella cheese
Recipe:
Preheat the oven to 350°F.
Remove the ends of the eggplants and slice in half, length-wise.
Scoop out the eggplant, leaving only the intact shells.
Dice the scooped eggplant and keep aside.
Place the eggplant shells in a baking dish.
Prepare the filling in a skillet with sausage, onion and garlic. Cook on medium-high flame until brown and golden.
Add the diced eggplant, bell pepper, and mushrooms and sauté for 3-4 minutes, and drain well.
Add tomato sauce, Italian seasoning, and olives. Simmer for 5-6 minutes.
Spread 1 cup mozzarella cheese uniformly on the inside of the eggplant shells and fill them with the filling mixture.
Sprinkle the remaining mozzarella cheese on top of the filling.
Bake for 30-35 minutes and let cool before serving.
Yummy Cabbage Soup
Soups are my personal favorite. The best part is that they can be quite frugal depending on the ingredients used. Try this amazing recipe for cabbage soup. This recipe is made from scratch, within budget, and scores high on taste and nutrition. What's not to love?
You will need:
Butter
Olive oil
1 chopped onion, medium size
3-4 celery stalks, sliced
3 carrots, sliced
4 cloves garlic, minced
1-2 cans of northern beans
Half a cabbage head
6 cups chicken broth
1-2 cups chopped pumpkin
Salt to taste
Pepper to taste
1 tsp Cumin powder
Recipe:
In a heated pan, melt 1 tbsp butter and add 2 tbsp olive oil.
Add onion, carrots, celery, beans and garlic. Sauté well and let the vegetables soften.
Add salt, pepper and cumin. Mix well.
Add cabbage and cover the lid to allow rapid wilting.
Add chicken broth and diced pumpkin.
Mix well and bring to boil. Cover the lid and reduce the flame but allow to simmer for 20 minutes with occasional mixing.
Let cool slightly before serving.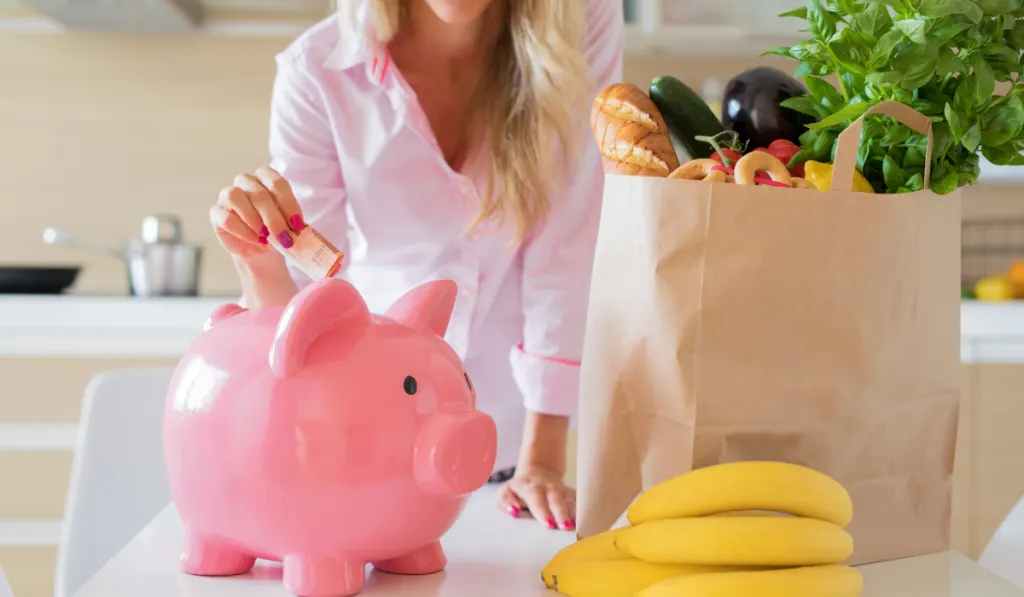 The Bottomline
Regardless of the reason why you want to try frugal meals, you should check out these recipes and find some more online. The obvious benefits of frugal meals are the real motivation behind the scores of people who have made these meals a part of their lives.
Not only do these meals save your time, effort, and money, they also provide a new and refreshing taste. If you search for more recipes online, you will find many exciting ones that use leftovers.
In order to make these frugal meals even more beneficial, you should make a weekly menu and make sure you have all of the ingredients on hand. This way, you will save even more time and effort when you actually start cooking and the meal will be ready faster.
Use this free time to work, play a game with the kids, or read that book you never have time for. Try these recipes and let me know how they turned out. Also, if you know a great frugal recipe, feel free to share in the comments with my readers and spread the goodness!