*This post may have affiliate links, which means I may receive commissions if you choose to purchase through links I provide (at no extra cost to you). As an Amazon Associate I earn from qualifying purchases. Please read my disclaimer for additional details. Thank you for supporting the work I put into this site!
It's no secret that back-to-school shopping can get very expensive. Buying clothes, utensils, and everything else needed for the new school year is stressful for every parent and can create a massive dent in their wallet. Some people even compare it to Christmas shopping.
It's estimated that parents will spend at least $500 per child on classroom supplies and essentials for the new school year, with items ranging from pencils to laptops to clothing. And that's just for elementary to high school.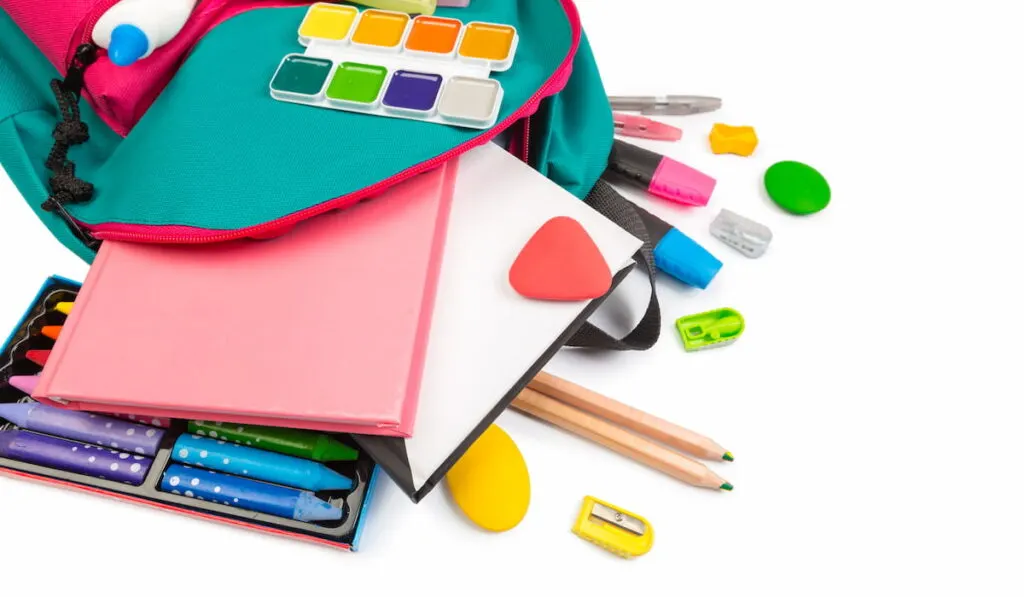 Those with kids going to college will spend an average of $976 on school supplies. That's almost a thousand dollars in materials, clothing, and items for their dorms. No WONDER it's such a stressful time of the year.
There are many ways to get ready for the new school year and not break the bank. These budget-conscious spending approaches will help you save some cash while creating exciting bonding moments during your child's educational milestones.
1. Check your stock at home.
Before making any purchase, go through your drawers, closets, and bins. I guarantee you will realize you already own plenty of school supplies that are just lying around your house and office. Pile them up and check your supply list off.
Things like rulers, scissors, calculators, pencil boxes, and backpacks don't have to be replaced each year as long as they are in good shape. You will only need to spend on what's left on the list.
2. Swap and thrift!
Before hitting the stores, get together with other school moms, friends, and neighbors and host a supply swap. Or you can buy in bulk from Sam's or Costco, then divide into equal parts with the others who invested. This can save you quite a bit.
You can also find gently worn backpacks, shoes, clothing, and even school supplies for a reduced price at garage sales, consignment stores, and thrift stores.
Check the dollar stores because you can score incredible bargains there, too. Then, if you want to, splurge on the remaining school and classroom utensils needed.
3. Spread out purchases.
The early bird gets the worm. The worm, in this case, being the best sales prices on back-to-school items that start early each season. Some stores start marking down prices in late June to lure in savvy parents.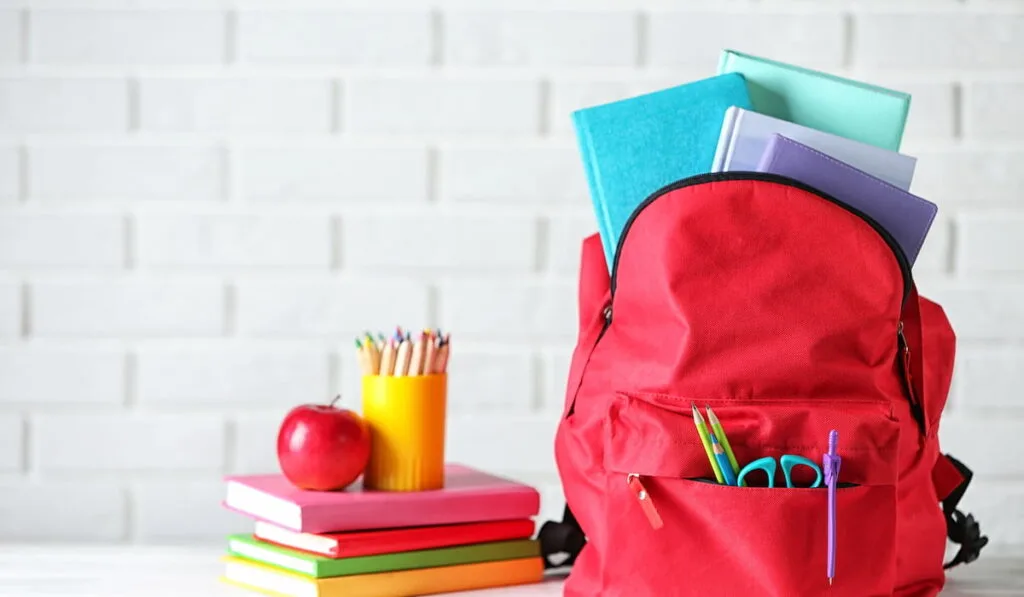 You can buy one or two things at a time during the summer and stack up. This way you're not making one big payment for everything in the last days before the first day of class when everything will be more expensive and the selection of items much smaller.
4. Go shopping on a Sales Tax Holiday.
Many states have sales tax holidays around July and August, always around the start of the new school year. During these days you can save as much as 10% off your total when buying expensive items like clothing, electronics, and supplies. Check online for the dates in your state and determine the item eligibility.
5. Be a loyal customer.
Most stores reward loyal customers with coupons and exclusive sales. Sign up for their rewards programs, cards, follow them on social media, sign up for their daily emails, etc.
You can be compensated with coupons and special discounts, even get points that can be cashed in for items. It's a great way to save!
6. Coupons, vouchers and gift cards.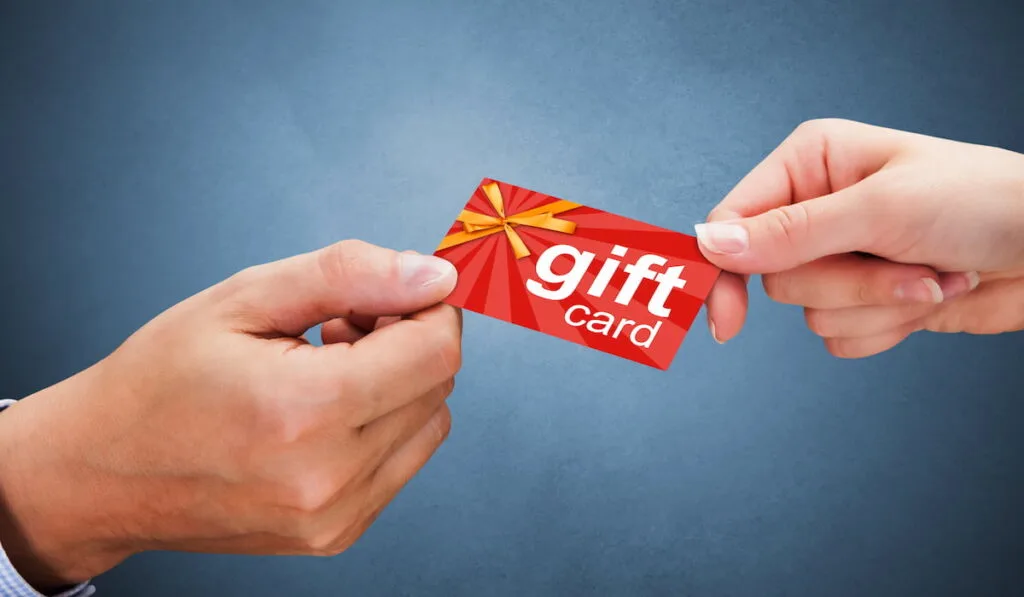 Save your clips or search for them online on websites like coupon.com or savings.com. Check your email and if you're not already registered for your favorite store's daily emails, sign up! You'll most likely have a coupon or loyalty discount on your account.
If you haven't signed up, you can get a special discount for being a new member. The best part is that most big retailers will allow you to mix different types of coupons in one receipt that can gain you extra savings.
Websites like Raise and Gift Card Granny will help you save plenty if you use gift cards to do your back-to-school shopping. How does this work? Gift cards for popular stores like Old Navy, Staples, Walgreens, Target, and Walmart are sold with a discount.
This means you can get one for $100 but pay $90 or less. And most stores have special discounts and promotions on items purchased using gift cards. Now mix that with your coupons and vouchers to save even more.
7. Compare before you spend.
Check for the price range history of the products you're interested in getting. Nowadays, there's a website or an app for everything. CamelCamelCamel.com helps you find the Price history of every product on Amazon, while apps like ShopSavvy.com can scan bar codes and compare if there's a lower price available somewhere else.
Focus on the pricey items, you don't want to fuss and spend precious time comparing inexpensive items like yellow pencils.
8. Save extra by buying generic.
Prices drop significantly when you select generic supplies instead of brand-name or decorated ones. Who cares if your pen has Disney motifs or is plain black? Kids do, of course! Negotiate with them and tell them to use their creativity and decorate their generic notebooks and folders with stickers, colors, magazine clips, etc.
Everything will be easier if you go shopping without your kids, but if you want to share this experience with them, be prepared. You will go through some demands, and you will have to negotiate.
If your kids insist on getting the pricey supplies, you can either allow them to get one extra item each or make them pay the difference with their own money. If they insist and throw a tantrum over something like an Avengers notebook, tell them they are free to get it but with their own money. Case closed.
9. Look for quality, and don't forget to label.
Investing in quality will help you save money and time in the long run. Choose products that will last throughout the whole year, maybe even the following one. Buy backpacks with a lifetime warranty, durable notebooks, well-made scissors, etc.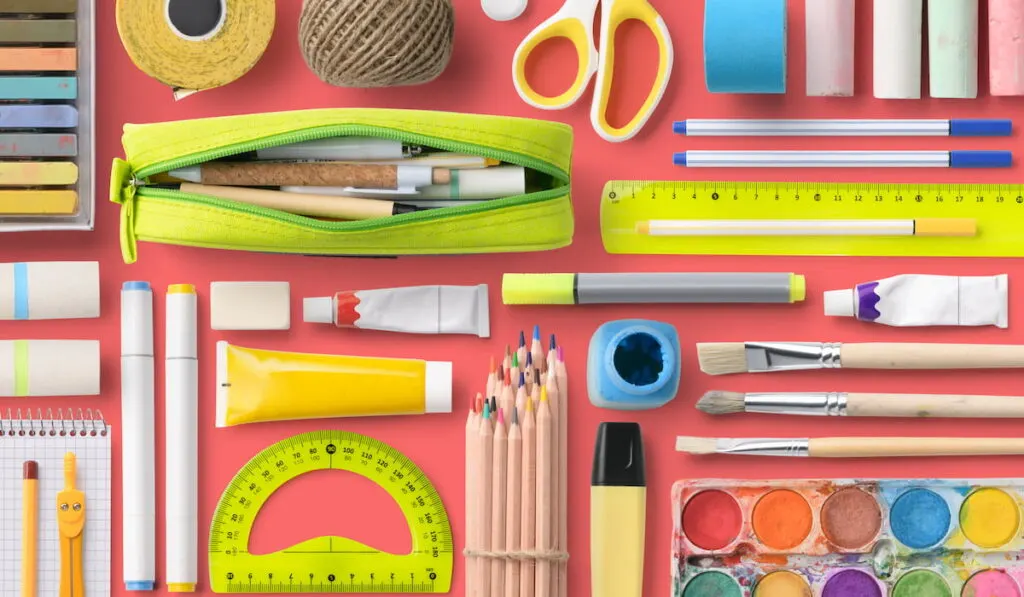 Label everything with your kids' names. If you want to make it even more attractive for them, you can have unique labels printed out with their favorite cartoon characters.
Back-to-school shopping can be a fun experience if you plan ahead to make the most out of your time and money. Schedule your shopping for the high summer or during the big season sales and take advantage of every coupon, discount, and any form of promotion that will keep some much-needed dollars in your wallet.
There are even more tricks online for saving money on equipment for after school classes or on college books. Always do your research before heading to the store. Remember, it pays to be prepared. Good luck!