*This post may have affiliate links, which means I may receive commissions if you choose to purchase through links I provide (at no extra cost to you). As an Amazon Associate I earn from qualifying purchases. Please read my disclaimer for additional details. Thank you for supporting the work I put into this site!
Christmas is almost here, and you want to show your friends and family how much you care for them. The problem is, people are expecting presents, but you are currently in a tight financial position. What to do?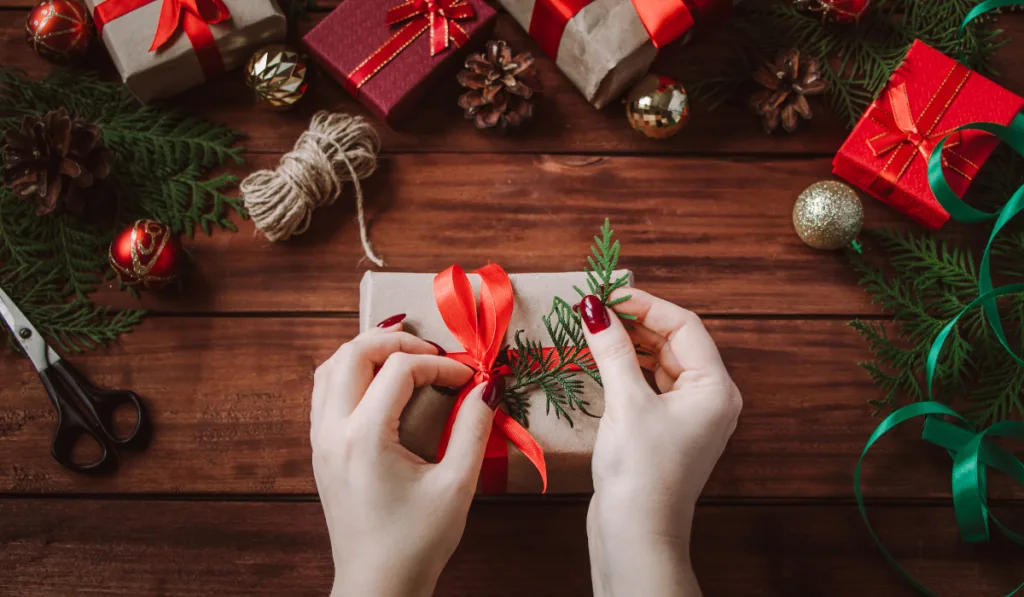 Now is the best moment to take advantage of your craftiness. Gift the unique and personal touch of something you made yourself.
Presents have a deeper meaning when they're homemade. The extra time you took to make these unique gifts shows how much you cherish your loved ones. They imply you went the extra mile to make someone smile. Thoughtfulness is appreciated and rewarded.
But what to create for your loved ones? Think outside the box. People love desserts, bakery, and casseroles; but you can always craft a meaningful home decoration, utensils, natural beauty products, even original toys for the little ones.
Here's a list of some great inexpensive homemade gift suggestions that are practical, easy to make, and will be much appreciated.
For the beauty/fashion junkie:
1. Prepare natural and delicious-smelling body scrubs.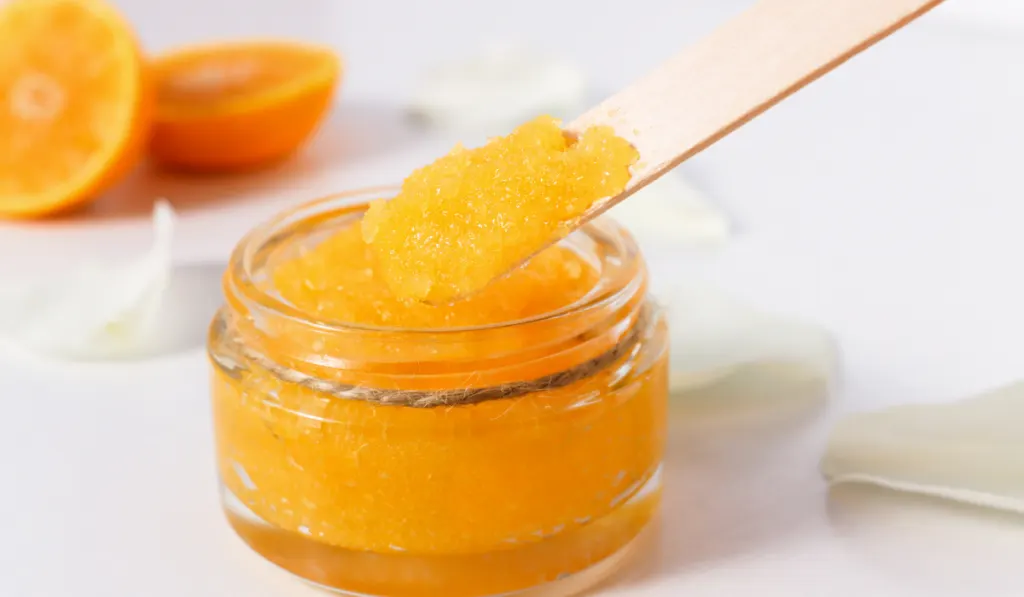 There are plenty of recipes on Pinterest to get inspired. Mix Brown sugar plus any other ingredients you'll find at home like sunflower oil and vanilla extract.
Put them in cute mason jars that you can purchase at any dollar store. Add flowers, string, and a printed personalized tag to make it even more adorable.
Get brownie points by putting the scrub on a cute wooden box and including a beautiful spoon to apply the product.
2. Accessories for men or women.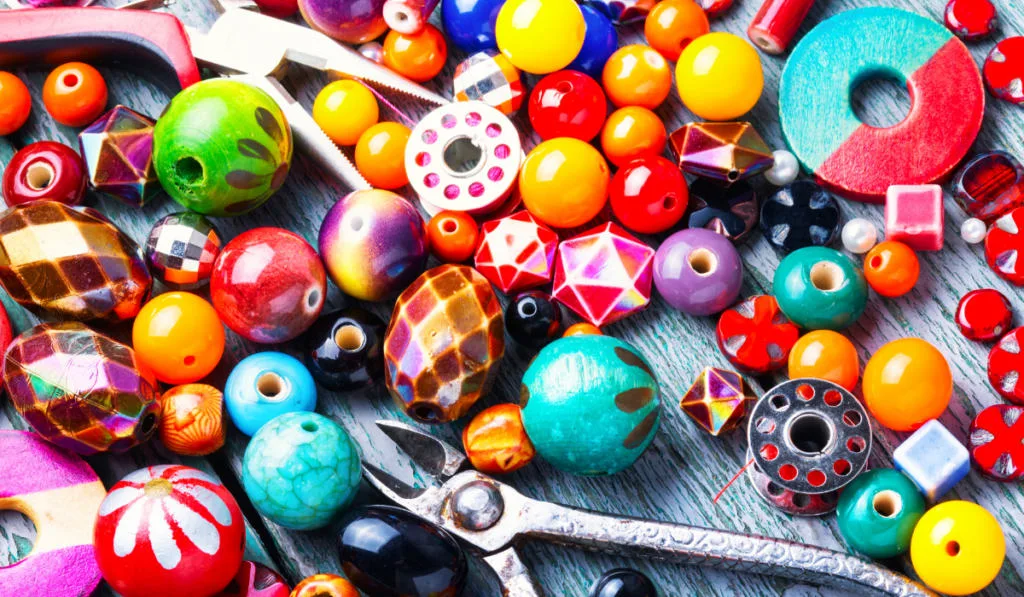 Visit any craft store and create a unique pair of jewelry for that special someone. Consider their personality and fashion sense. If the accessories they usually wear are understated or wild, their favorite colors, etc.
Women might like a set of earrings and a necklace; a leather or beaded bracelets are ideal for a male friend. Buy the beads, trinkets, string, and pliers and get to work!
You'll be done in an hour tops if you follow a simple and elegant design, and maybe a day or two if you go for something more elaborate, depending on your skill.
Whatever you choose, your recipient will be excited to wear something that reflects his or her style and represents your bond.
3. A pampering basket filled with relaxing goodies.
Items like comfy slippers, lip balm, scented body lotion, face mask, nail polish, mani-pedi set, shaving goods, after-shave, etc. It will be an ideal gift for anyone who needs and deserves some rest and relaxation.
For the home decorator:
4. A set of personalized wooden hangers for their closet.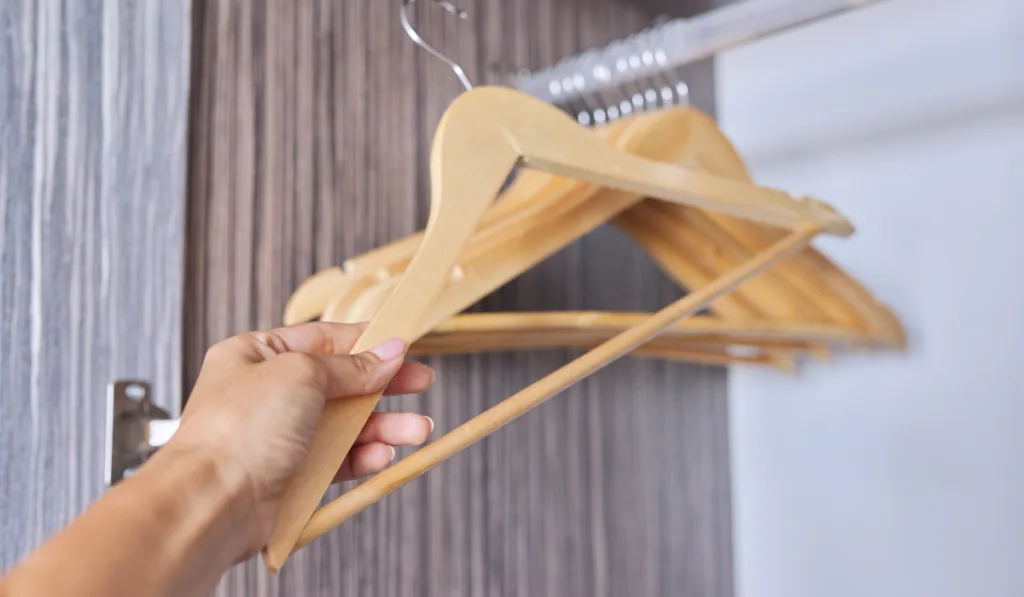 Find an inexpensive pack of racks from Ikea, Home Depot or Amazon, and buy some rub-on letters in the Font and color you prefer from any craft store (1/2″ is a great size reference).
Choose meaningful messages for each hanger and give the final touch with an elegant bow at the bottom of the hook.
5. Make decorative pillows, and pillow covers using your favorite fabric or yarn.
It all depends if you love to sew or knit! You can find inexpensive pillows to fill the case at stores like Ikea.
Add personalized details like ink-jet printed photos on the fabric, flowers, trinkets, etc.
6. Monogram wreath or frames are great decoration pieces for any home.
Make yours with wooden letters (you can find them at any craft store) and paint or cover them with ribbon or twine.
Add a ribbon to hang them on the wall, or have them framed. They will look great in the nursery, bathroom, or kitchen.
7. More Monogram Ideas!
When you think of monogram towels or bathrobes, you imagine something luxurious, right? It's a perfect gift for the eternal host! Find a beautiful, absorbent one made of cotton, huckaback, or terry and pick your favorite monogram design.
If you don't own a Cricut machine, you can always have it professionally done, and it doesn't cost much.
You can choose another design if you're not into monograms, like a small cat for your best friend, the cat lady, or maybe a bird that represents a special someone who passed away.
Go all the way if your budget allows it and make sets for the kitchen, bathroom, and the beach!
8. Tote-aly Cute
Make an eco-friendly, versatile, and cute canvas bag for your friend that's always on the go. These totes are super useful and easy to make. Or you can always buy a plain one at any craft store and personalize it yourself.
There are many super easy projects on Pinterest that can help you with your creation. Maybe she loves doily patterns or is obsessed with motivational quotes. Whichever design ends up on the tote, your friend will love the purposeful bag!
9. Gift a homemade scented candle.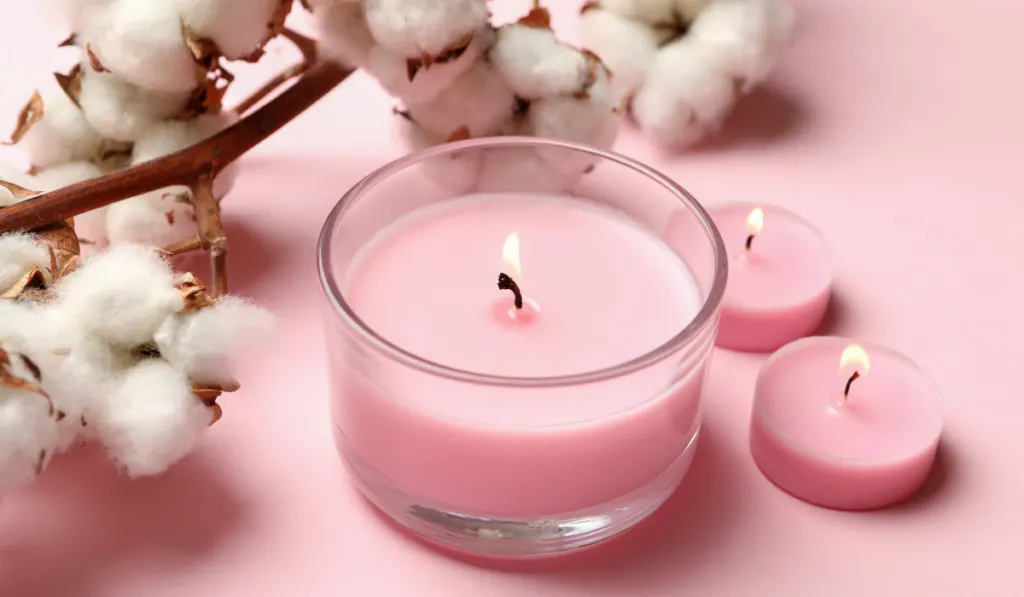 Some people can't get enough of them, so why not make one yourself? Find a delicious recipe that's perfect for the holidays, like apple-cinnamon, coffee, peppermint, and candy canes; you name it!
When you're done with the mix, pour the scented wax in pretty mason jars and adorn them with cute labels and trimmings.
For the bookworm
10. Make a cover for their Kindle or iPad.
If you're good with needle and thread, you can find plenty of ideas and patterns online. But don't panic if you don't like sewing, many other projects don't require needle and thread.
Did you know you can make your own with bubble wrap, fabric, adhesive spray, and duct tape? Awesome, right?
11. The gift of coffee.
It's almost sure that your favorite bookworm enjoys a cup of coffee or tea while reading. Why not gift him or her a unique coffee mug? Dress up a plain cup with monograms, flowers, or animal shapes with some colored contact paper.
It's super easy! Outline your desired shape in pencil, cut it out with a craft knife, peel it, and stick it on to a clean, dry mug.
With a soft brush and some enamel paint (make sure its dishwasher safe), fill the outline and let it dry. Remove the contact paper, clean up the edges, and let it dry completely for at least ten days before giving it away.
For the entertainer
12. Coast into the new year.
Coasters are an excellent present for that special someone that is always having social gatherings at home.
Get creative and repurpose ceramic tiles by adding beautiful construction paper and setting it with Mod Podge. You can also make gorgeous agate coasters with polymer clay and a bit of acrylic paint.
Place some black felt on the back with glue, let them dry and wrap them up with a pretty ribbon.
13. A Cute DIY Apron
Sew plain apron or buy one from a craft store and make it one-of-a-kind by having your children put their handprints on it, print unique photos on it, or have a special message written on it. Add beautiful pieces of fabric and motifs as decoration.
14. Serving Tray
Make a chalkboard serving tray using a piece of board of about 2-3 ft. long, stain color, brushes, chalkboard paint, special glue, and two pulls. This shabby-chic creation will look super cute while displaying bowls of snacks labeled in colored chalk.
For the foodie
15. Get busy in the kitchen and bake some loaves.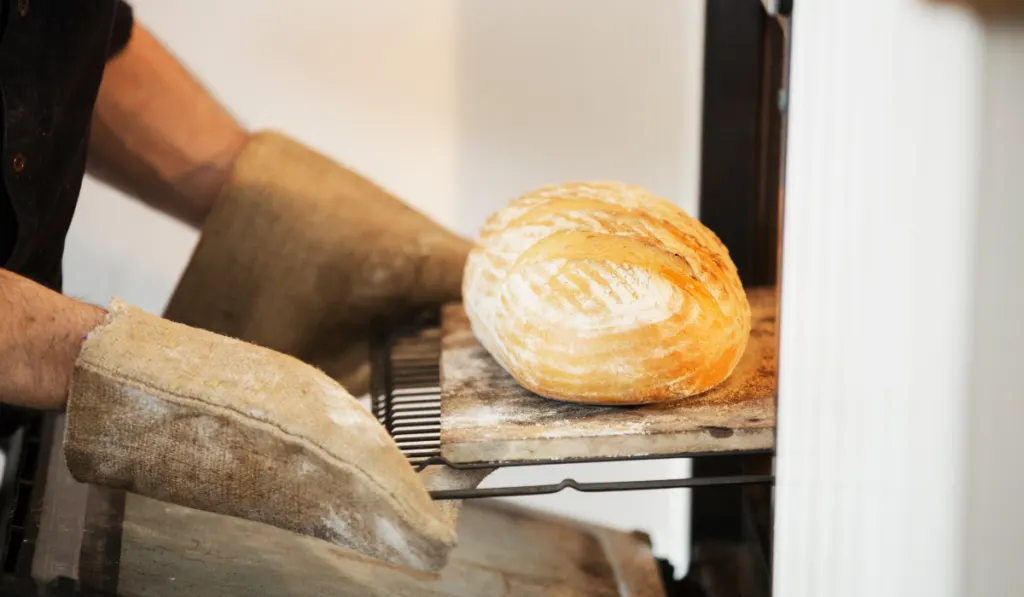 Everyone enjoys a nice slice of loaf bread, especially if it is made at home and following a tasty recipe. There are plenty of ingredients to choose from, so whether you go for gingerbread, banana, apple, pear, you name it, make sure you present the delicious dessert all dressed up in pretty parchment paper, tinsel and some ornamentation.
16. Get Salty!
Prepare an assortment of flavored salts in cute mason jars using everyday spices from the supermarket, and Himalayan or table salt.
Make at least six different mixes to treat the recipient with a wide variety of flavors.
Label the jars and place them in a pretty box with shredded paper for padding and a cute bow.
17. Turn up the heat.
Make a kit of grilling essentials like dry rub, homemade ketchup, fancy skewers, a personalized cutting board, and a basting brush. Guaranteed to make your favorite cook smile from ear to eat.
18. Wine & Dine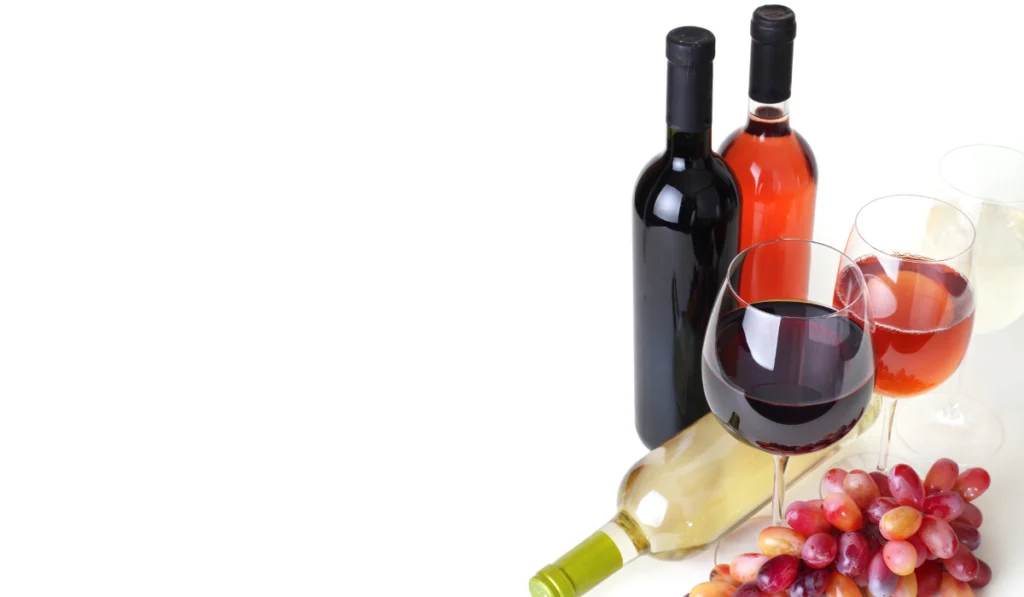 Repurpose an old but cute sweater and make lovely totes to give away a nice bottle of wine to your dearest friend. Sew in a single button or tag with a special message.
19. Simple Purpose
A kit with wooden utensils, a cute pen, and a personalized blank recipe book is a great gift idea for the creative mind in front of the stove. Place a printed sticker or customized stamp on the cover and add a meaningful message on the front page.
4 Fun Ideas For the little ones
Bath crayons made with glycerin soap or ivory for some fun time in the tub.
Doll diapers and clothes you made using fabrics and details in their favorite colors.
A personalized Lego tray.
Play food made with felt.
See? There's something for everyone! Just make sure you plan accordingly and finish your creations on time. But most of all, stick to your budget! You want this Christmas to be a jolly good time to remember years to come, not a burden that will drag on to the next seasons. Happy holidays!