*This post may have affiliate links, which means I may receive commissions if you choose to purchase through links I provide (at no extra cost to you). As an Amazon Associate I earn from qualifying purchases. Please read my disclaimer for additional details. Thank you for supporting the work I put into this site!
There are two patterns I love when it comes to summer. Flamingos and pineapples. I love them in art, on beach towels and even hanging on my wall. What better way to decorate for the summer with some awesome printable pineapple quotes. All of these FREE printables can be found in my resource library. Do you want to be a pineapple?
Be A Pineapple: Stand Tall, Wear a Crown, and Be Sweet on the Inside
This is my favorite. Sometimes in life you have to remember to be a pineapple. You need to stand tall and be proud of who you are and all that you have achieved. Remember to treat yourself like a queen and expect others to treat you with respect. Above all else, be kind and sweet.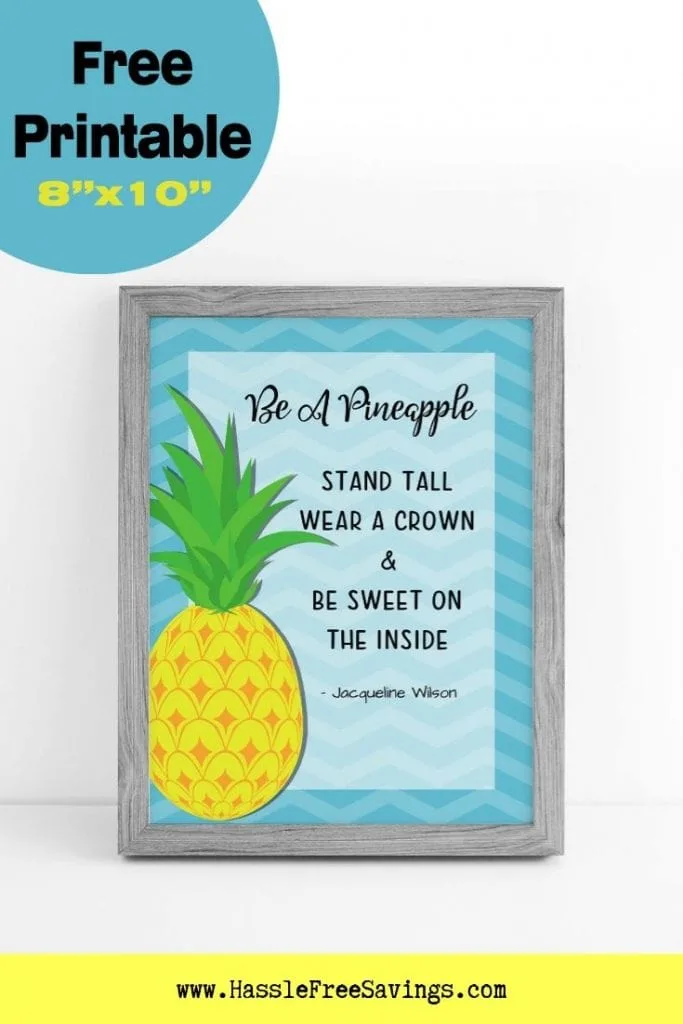 When Life Gives You Pineapples, Just Add Rum
"Just give me two pina coladas…" don't you just love that song by Garth Brooks ? It is one of my favorite summer songs. Nothing says summer is here like Frozen Pina Coladas and sunbathing by the pool! This quote reminds me to lighten up, smile and remember that when life gives you lemons…you make lemonade. When life gives you pineapples…just add rum!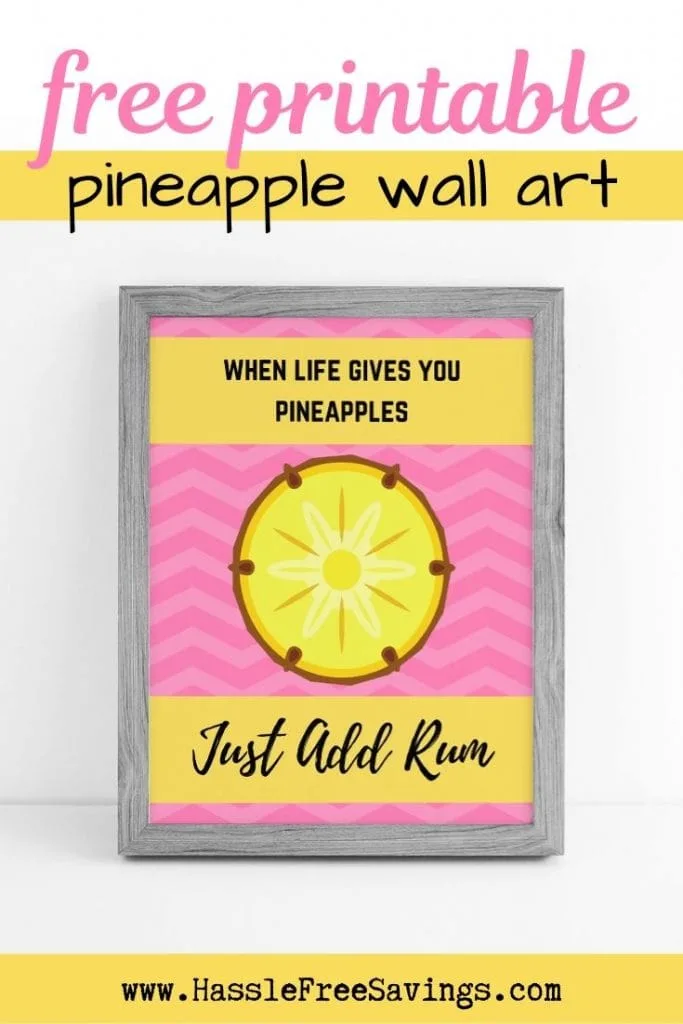 In A World Full of Apples, be a Pineapple
I love this quote because it reminds me that I don't have to be like everyone else. It is absolutely OK to be different. If everybody is an apple, you can be a pineapple!
Societies perceptions of what is right, aren't always right. I may never be the "right" kind of mom, the "right" kind of dog owner and I may never budget or manage my finances the "right" way but that's OK. I will dare to be different! In a sea of apples, it's OK if I'm the pineapple!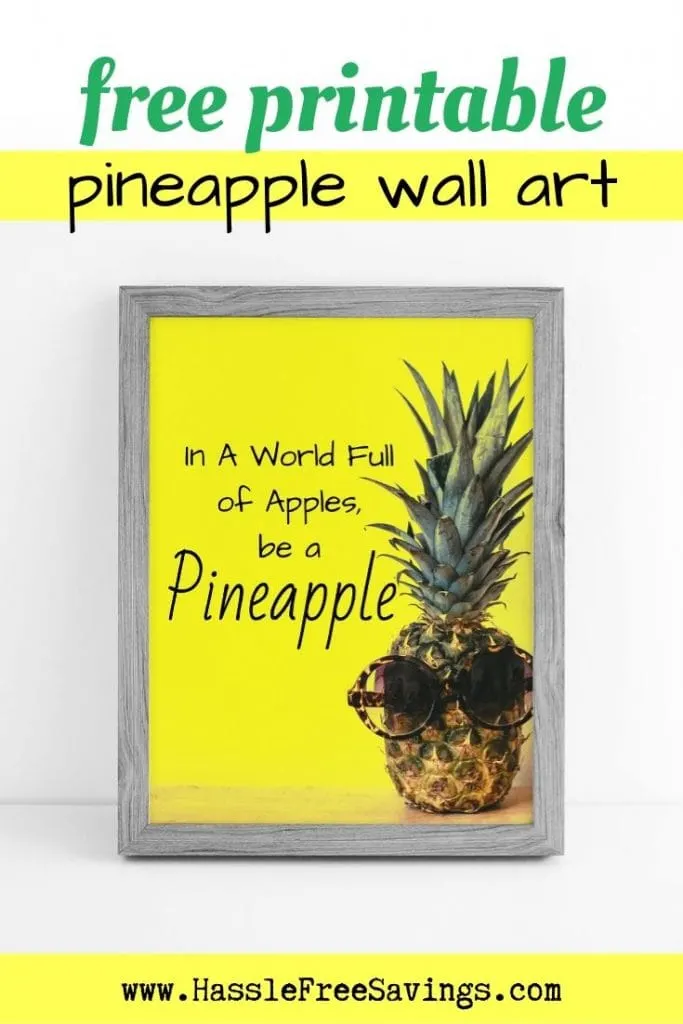 Stand Tall, Be Sweet
When we look at a pineapple we see prickly fruit with a coarse crown. All of that tough exterior hides a sweet interior. It's OK to be tough. It's OK to be firm and it is OK to stand up for yourself. Just remember to be sweet! Like a pineapple.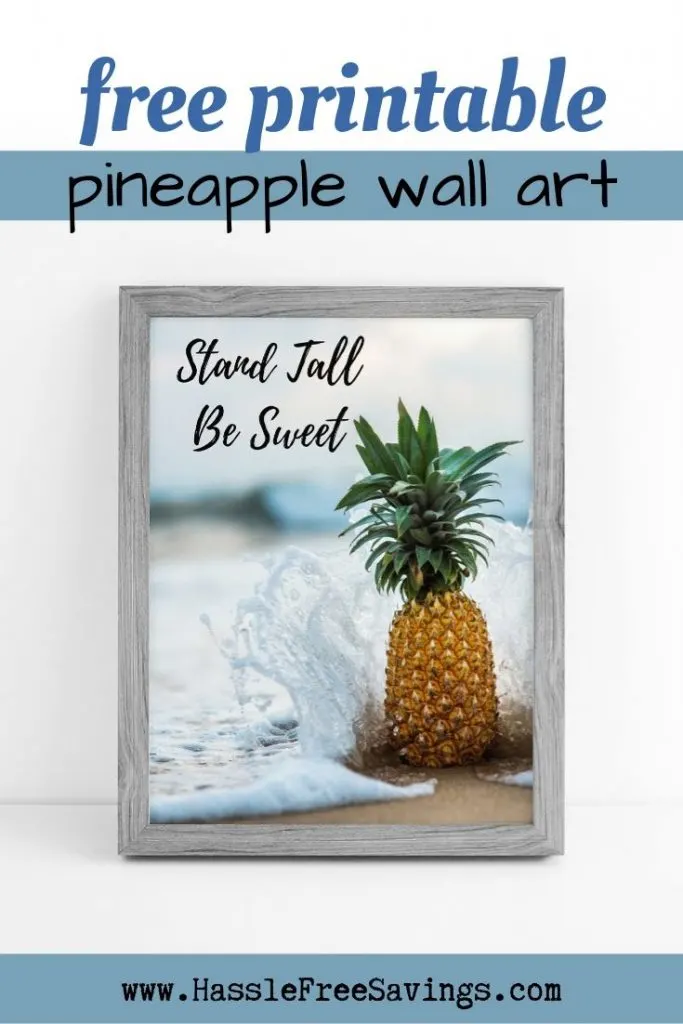 A Pineapple A Day Keeps the Worries Away
You know what they say about apples right? Well I'd like to believe that pineapples have their own special super power. Carrots do their thing for your eyes, apples work like doctor repellent and pineapples…well who can be sad when you are eating pineapple!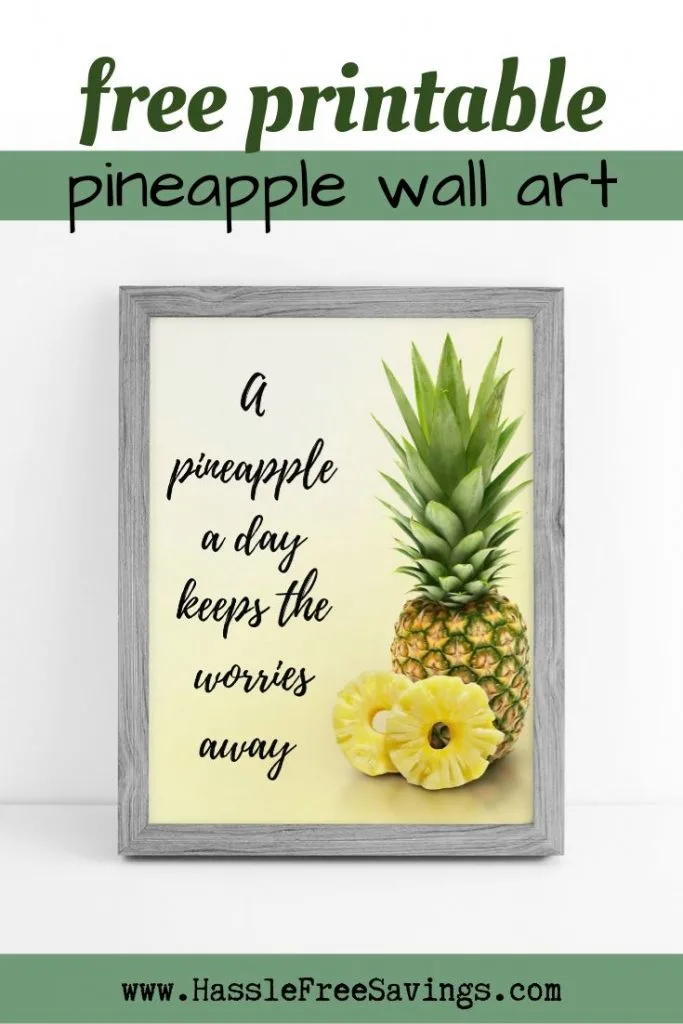 You Had Me at Aloha!
Have you been to Hawaii? I've always wanted to go! Maybe one day! Still…a girl can dream can't she!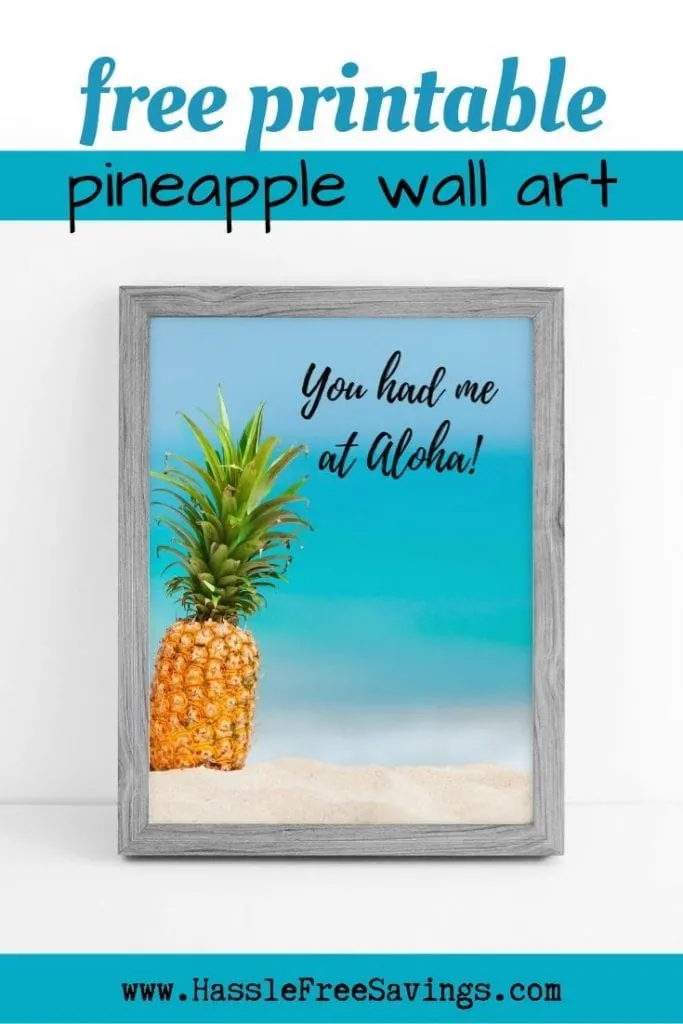 Hello Summer!
For me, this statement epitomizes how I feel when I see pineapples. When I start seeing them come out in the decor aisle, start seeing the kitchen towels and beach towels come out. I love it so much!
In couldn't believe it when I found out the matching towel for this print. How cool is that!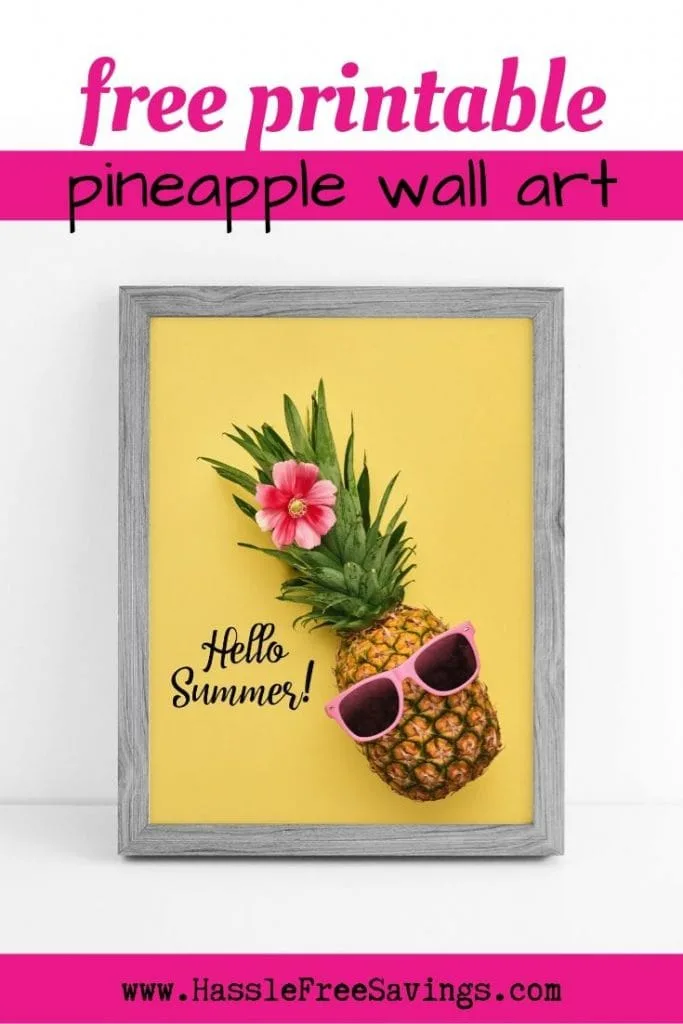 Free Printable Pineapple
Once you sign up for the resource library using the form below, you will be sent the password so you can access all of my awesome free printables including these.
I have uploaded a compressed .zip file with all seven high resolution images that can be sent to your favorite photo printing website.
I have also included a .pdf in case you want to just print them at home on your color printer.
Each print is sized 8 x 10. Please feel free to print as many as you need for your home but refer your friends back here to get their own!
(and of course, please don't redistribute).
Final Thoughts
Pineapples and flamingos. They are the two things that represent summer to me. I hope you enjoy these free printable pineapple quotes. Remember, this summer, be a pineapple.
Which of these printables was your favorite? Let me know in the comments below!
Related Posts