*This post may have affiliate links, which means I may receive commissions if you choose to purchase through links I provide (at no extra cost to you). As an Amazon Associate I earn from qualifying purchases. Please read my disclaimer for additional details. Thank you for supporting the work I put into this site!
Solar power is a great green energy source you can use in your home. The cost of a fully solar-powered system can be quite high, but with a little work, you can save a lot of money in the long run and even sell electricity back to your power company.
But the cost of a fully solar-powered system can add up quickly, eliminating the option for most families. The good news is that you can start to take advantage of the power of the sun with solar-powered gadgets that help save you money now, even if just a small bit.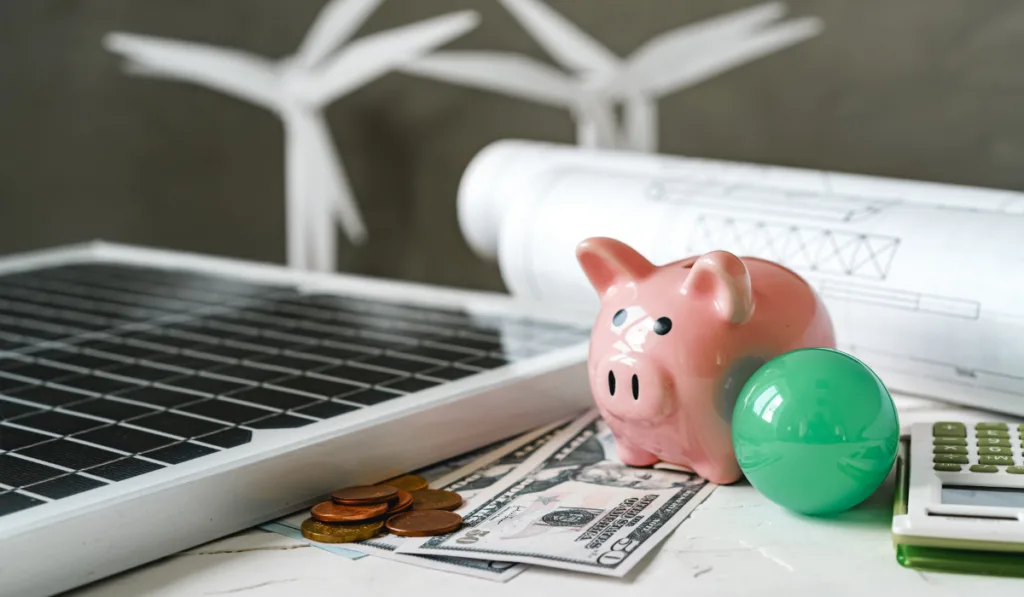 Solar Cooking Gadgets
Cooking is one thing we all have to do at some point. And this can really get to be expensive between the cost of food, the cooking and preserving of food, and the cost of cooling an oven- or stove-heated kitchen in the summer.
Solar Oven
There may not be a power source for a solar oven, but it can still be a practical cooking tool. This is because it saves you money by using the power of the sun to cook.
You can save money on your cooling bill by doing as much of your cooking outside as possible during the summer. A solar oven is a simple way to lower how much you spend keeping your home cool during the summer. Throughout the year, cooking is the main source of heat in a home, and cooking outside can drastically change this.
Solar Food Dehydrator
Mason jars can be fitted with solar-powered fans, allowing you to use the device like a dehydrator. The amount of food you can dry at a time is less than what a full-size dehydrator can. But solar-powered mason jars don't require any power and can help finish the drying process.
You can go even more low-tech with a screen dehydrator that uses the power of the sun and the breeze to dehydrate food without any electrical components.
Sun Kettle
You can even boil water with the sun if you use a sun kettle. A sun kettle is essentially a metal canister with solar-oven sides that can bring water to a boil in minutes.
A sun kettle is a great way to reduce the amount of electricity or gas you are using to run kettles or French presses when you make tea or coffee. And even better, a sun kettle makes a great addition to your go-bag or camping supplies.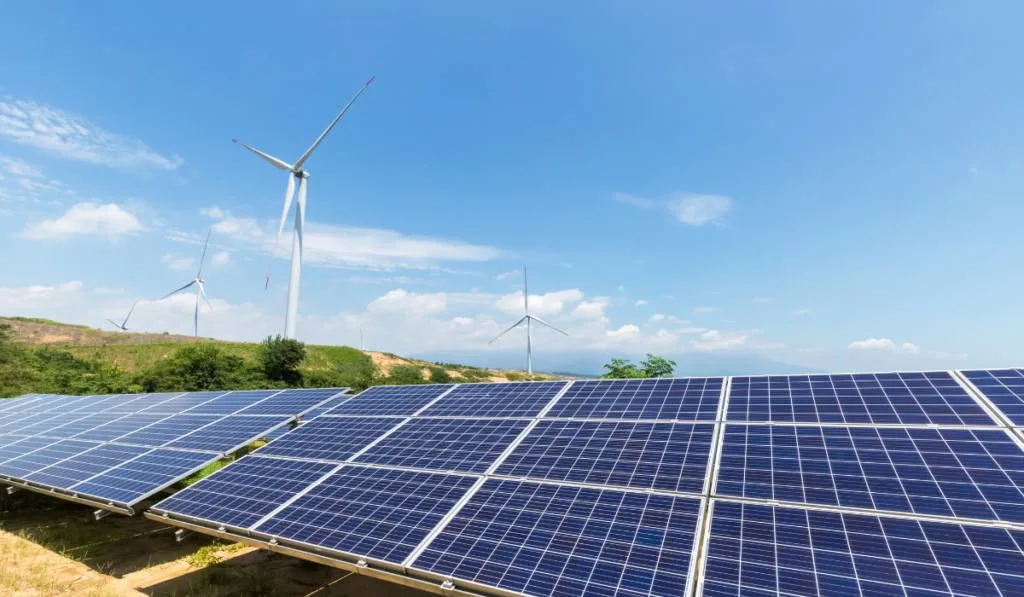 Solar Gadgets for Everyday Power
There are some great solar-powered gadgets that are designed to allow you to charge devices, run lights, and even prepare for an emergency and keep your family comfortable in a power outage.
Solar-Powered Generator
It is possible to find a wide range of solar-powered generators that are ideal for charging phones during power outages and providing light for your family. If you are on a special rate with your power company, choose a large one to keep essential items running during a power outage or during peak times.
Getting a small solar generator can be a great way to save money on your electric bill, even if you do not have the money to go completely solar. As the cost of energy rises dramatically, it is nice to have a simple way to save money while powering the everyday things that your family needs.
These same solar generators are great if you need something to provide power on a camping trip or in an emergency. Solar-powered generators give you plenty of value for your money.
Solar Charge Boxes
More than just your cell phone can be charged by these power boxes. Anything that can charge and run off of a USB cable can be powered with a charger box.
You can even use a solar-powered charger box to charge up a large one that can do things like jump-starting your car. This saves you the cost of paying a tow truck to give you a jump.
While solar charge boxes are great for emergency situations, you can also use them to save money when you go on adventures. Keep one charged in your car, so you never have to pay for a power pack when you are out on an adventure with your family.
Solar Fan or Lights
Items like fans and lights run almost all day and night in many homes. Fans and lights may be lower power-drain items, but usage costs do tend to rack up over time. Using solar fans or lights that you place in south-facing windows is a great way to save a bit of money while keeping your family comfortable.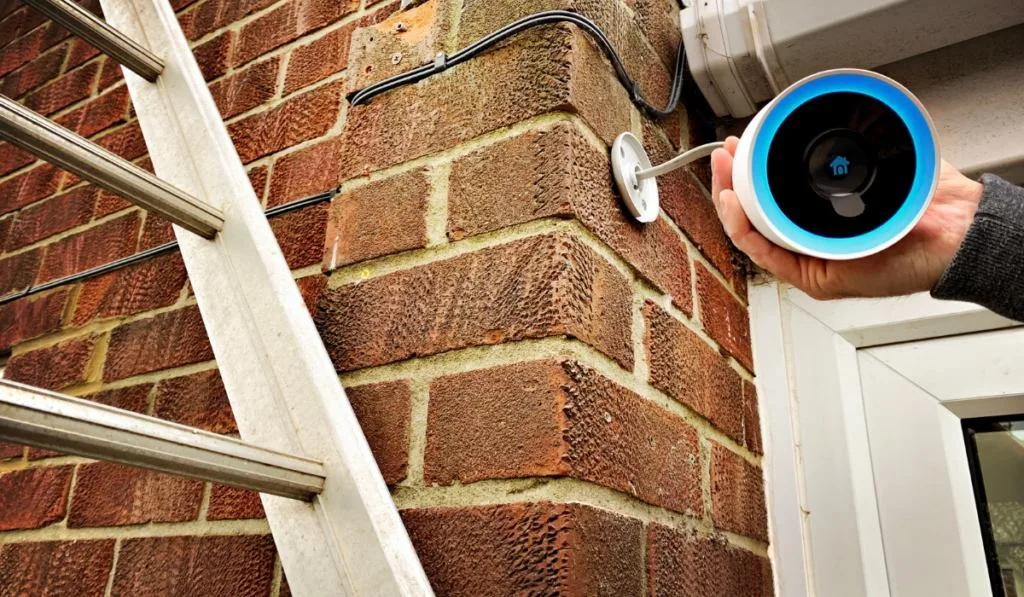 Solar Gadgets for Home Security
Security systems can really run up your power bill because they continually drain power or pull from phantom power if only activated at night.
Switching a few key components of your security system to solar-powered versions is a great way to save money on your power bill.
Security Cameras
Security cameras and even video doorbells are becoming a standard on many homes, but the cost can be incredibly high.
If you want to watch over your home without having to pay a fortune to have the cameras hardwired into your house by a professional, you can buy solar cameras that charge from the sun. These cameras won't increase your power bill since they are running 24/7 without using your home's power supply.
Solar Security Lights
If you want to add security lighting to your home, such as motion-activated floodlights, you should give solar-powered lights a try.
Solar-powered motion-sensitive lights will help scare people who are trying to break in without costing you money to keep the lights on. The lights will turn on when motion is detected, and the light will scare them away.
These lights are also a convenient way to make your porch and other areas of your property more user-friendly for your family.
Solar-powered lights are also very economical because they can simply be screwed into the side of the house. They do not need to be wired to a power source, saving a lot of money simply on the process of installation. As a result, you also don't have to worry about a lack of security lighting during a power outage, which is a huge benefit.