*This post may have affiliate links, which means I may receive commissions if you choose to purchase through links I provide (at no extra cost to you). As an Amazon Associate I earn from qualifying purchases. Please read my disclaimer for additional details. Thank you for supporting the work I put into this site!
If you are on a budget, it can be frustrating to see your grocery bill rising throughout the month. The grocery budget is by far, the biggest one I struggle with each month. In a kitchen, there is an endless supply of ingredients, and if you are not careful, one trip to the store can become a significant dent on your budget.
When your grocery budget is running low but there is still a week or two left in the month, you should be aware of the best groceries to buy on a budget. There are many affordable foods without compromising of flavor and nutrition.
It might not be fun or easy, but there is plenty you can make with budget items.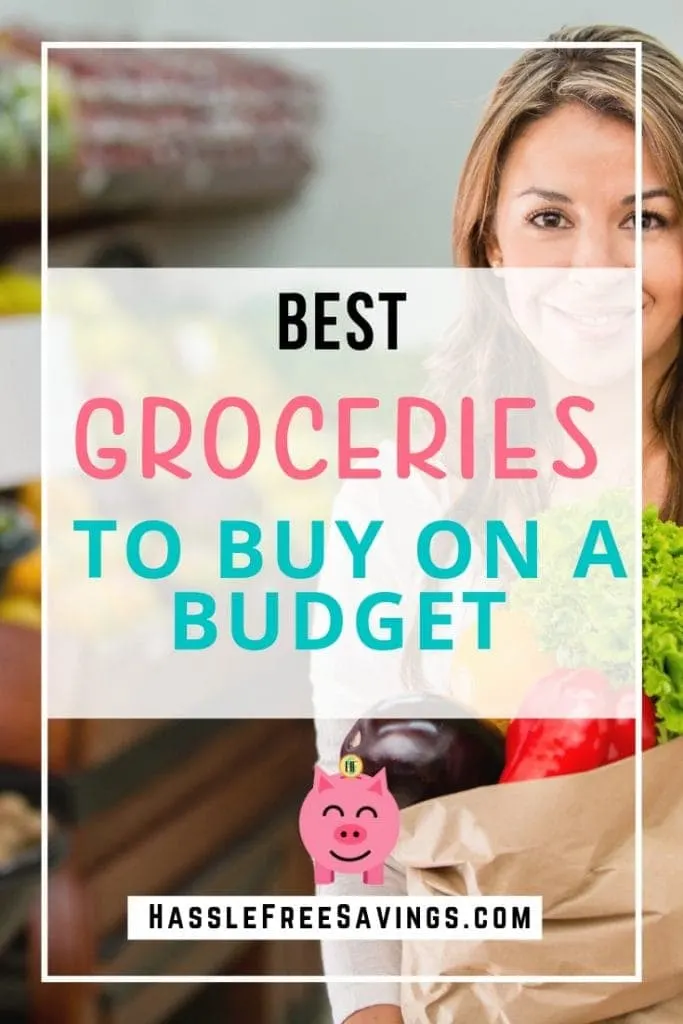 Let us take a look at these budget friendly items one by one.
1. Oats
Oats are low-cost meals, especially for breakfast. You can use them to make tasty foods for lunch and dinner also. They are full of fiber and can keep you full.
Think of new ways to use oats. Check out these 11 Ways to Eat Oatmeal for Dinner to get you started with some ideas!
2. Lentils
Lentils are quite cheap and are full of proteins, especially for vegans. Use them in salads and soups or prepare the curry version along with spices, the Indian way. Besides proteins, they are also full of iron, and other major nutrients.
Never cooked with lentils before? Try this Creamy Coconut Lentil Curry, you will love it!
3. Brown & White Rice
Bagged rice can typically be purchased pretty cheap. In fact, my local grocery store has 2 lb bags of brown rice available to order online for just $3.
Brown rice is especially good for those needing to eat on a budget because it is full of fiber. You can use it as a main meal or in combination with veggies. I find it is much more filling than traditional white rice.
4. Potatoes
Potatoes go with different dishes for breakfast, lunch or dinner. If you can eat it without cheese and butter, they can be a good source of nutrition, vitamins including anti-oxidants.
There's scalloped potatoes, hash browns, baked potatoes, mashed potatoes, potato wedges, roasted potatoes, cheesy potatoes. I even found a recipe for Honey Chili Potatoes that sounds VERY intriguing!
They are very versatile and a big 5 – 10 lb bag of russet potatoes is pretty cheap most times of the year.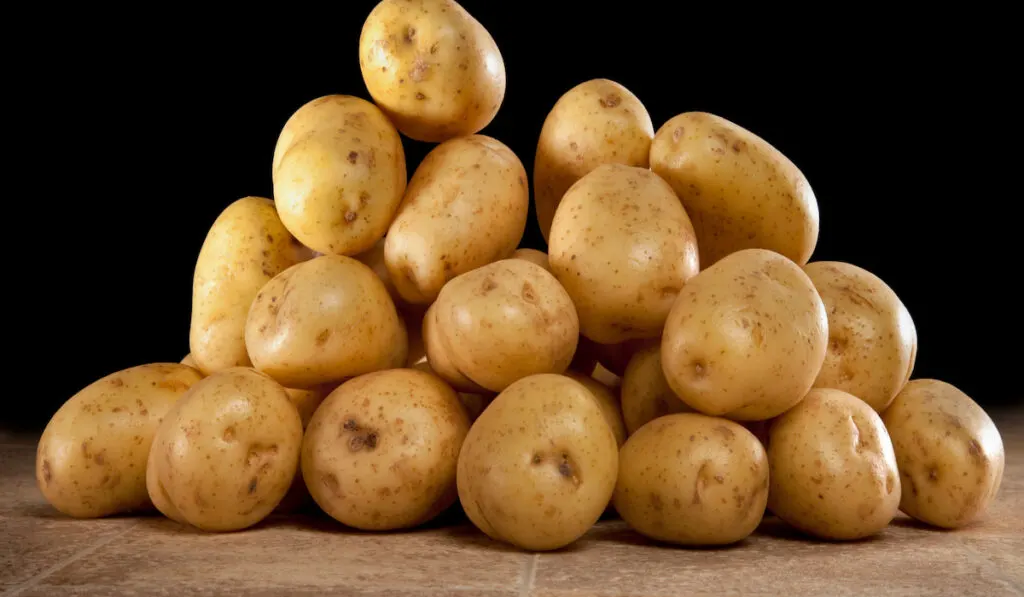 5. Frozen Vegetables
For a family living on a low budget, fresh vegetables can be a costly. This really depends on what is in season.
But it does not mean that you cannot have your favorite out of season veggies. Going for frozen vegetables is a good alternative. They are preserved when they are fresh and retain their nutrition. Also, in the frozen state they can be kept for long without getting spoiled. This alone is the primary reason I always have frozen veggies on hand.
6. Eggs
An egg is a complete food to provide nutrients especially proteins for a family living on a budget. They can be used for long time so you can buy them in bulk crates of 24 or 48 and use them as you need them.
You can also try economy stores as Costco which have a good supply of eggs at reasonable rates, though the final price will depend on the variety that you may choose. According to the IncredibleEgg.org, they keep for up to 3 weeks after purchase.
7. Spinach
Spinach is a good source of vitamins and minerals. It is especially useful for skin and eyes. It can be used in omelets, can be added to stir-fries or can be an excellent ingredient for smoothies and salads.
As fresh spinach withers fast, you can also preserve it by freezing it. Buy in bulk and preserve by freezing to get the best value for money spent. Never frozen spinach before? Check out these tips from HGTV!
8. Apples
An apple is a tasty snack and as the saying goes, "An Apple a day keeps the doctor away." Apples are somewhat cheaper than berries and can be eaten alone, with cinnamon or along with the peanut butter to get a little dose of proteins also.
It is best to buy the local varieties during the season, when they are quite cheap and can be frozen if you buy more than you can eat immediately.
9. Pasta
Many varieties of pasta are available in bulk and can be prepared in different ways along with vegetables or sauces. There are so many types of sauces you can learn to make that go well with pasta.
Adding different elements like new sauces, veggies and meats is an excellent way to keep children enjoying this home cooked food while on a budget.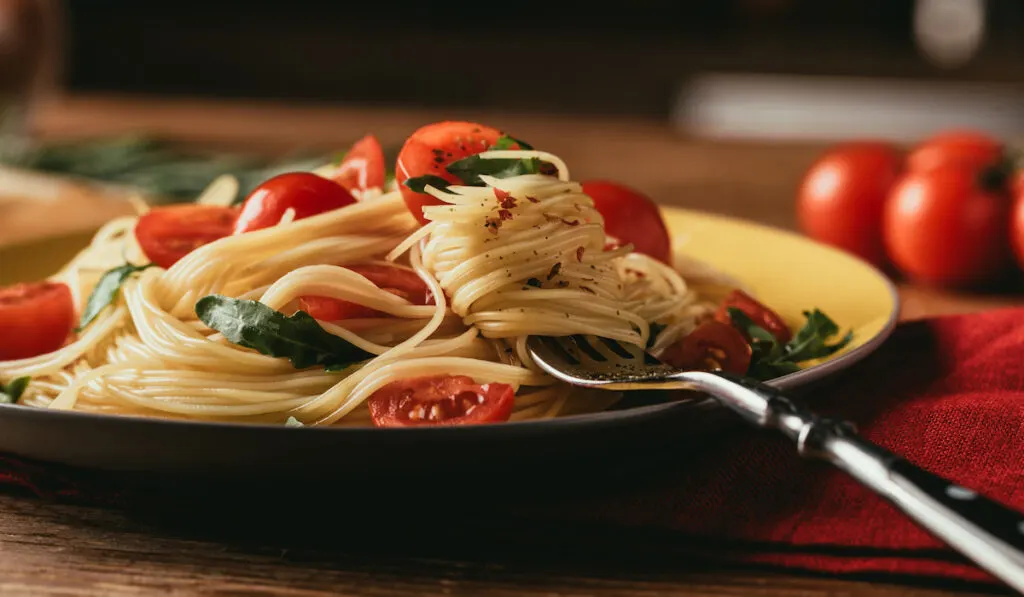 10. Garlic
Cooking at home is easiest to manage if the food that you are eating is tasteful. For this, one crucial ingredient is garlic. It adds flavor to just about any dish. It is a staple ingredient in most kitchens due to its awesome flavor and many health advantages.
We suggest that you buy the raw complete garlic bulbs instead of going for the paste or the ready-made varieties. This way you can significantly reduce your expenditure on garlic purchase.
11. Chicken
In cold countries, meat is an essential food ingredient. If you want to go for exotic varieties, it can also be a quite costly affair. Instead, I suggest that you go for chicken when you need to eat on a budget.
Chicken is quite cheap compared to other types and can be made into so many delicious dishes depending on the type and cut.
Try making your wings with barbeque sauce, roast the whole chicken and use it for many days. I love boneless skinless chicken breasts paired with different seasoning. I buy them in the family packs and freeze. They thaw overnight and are very versatile.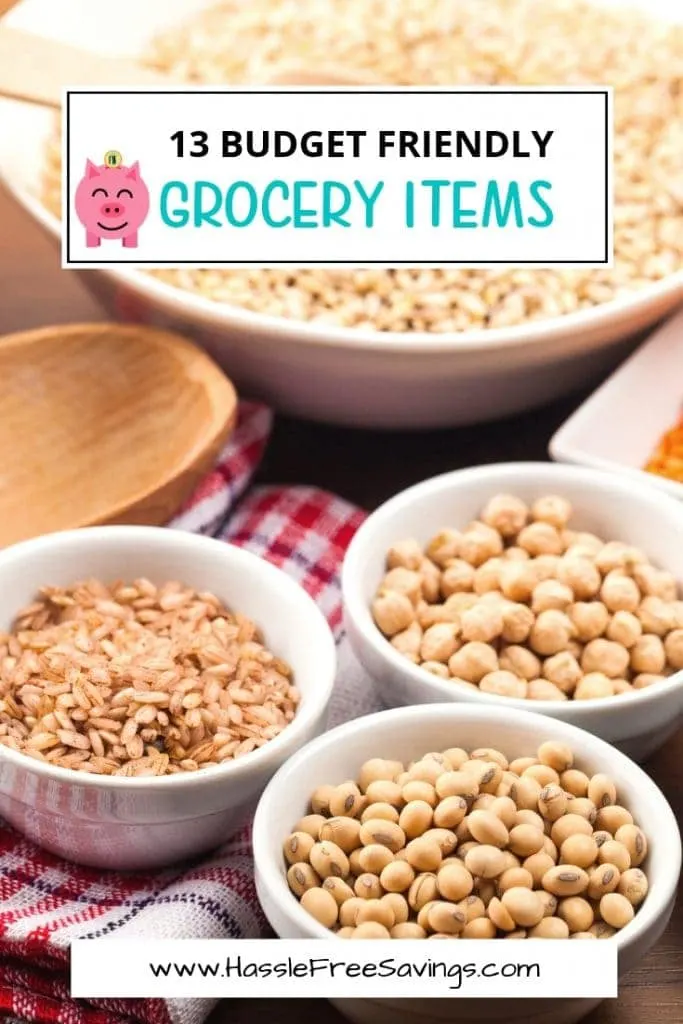 12. Lemon
Another powerful ingredient to add taste to home cooked food is lemon. You can use the zest or lemon juice with salads, different dishes for the zing.
A little comes a long way when it comes to citrus and especially lemon. This is a seasonal fruit so, during the off season, consider purchasing lemon juice.
A bottle of lemon juice lasts my house for a month or more and is a great way to add flavor to water as well as to use for marinades and rubs.
13. Beans
For a family on a budget, another cheap and effective source of proteins is beans. You can buy them dried and soak them overnight before use. They get used with salads, rice or in soups.
My cooking experience was very limited until I separated from my ex and beans are one food that intimidated me in the kitchen. Looking back, I don't know why. If you haven't made fresh beans before, make a date with yourself to experiment. It may take some trial and error but you will be glad you did!
If you are short on time, go for the already cooked and canned beans that can be used at short notice along with a variety of other dishes. Just keep in mind that canned beans are generally more expensive than dried beans.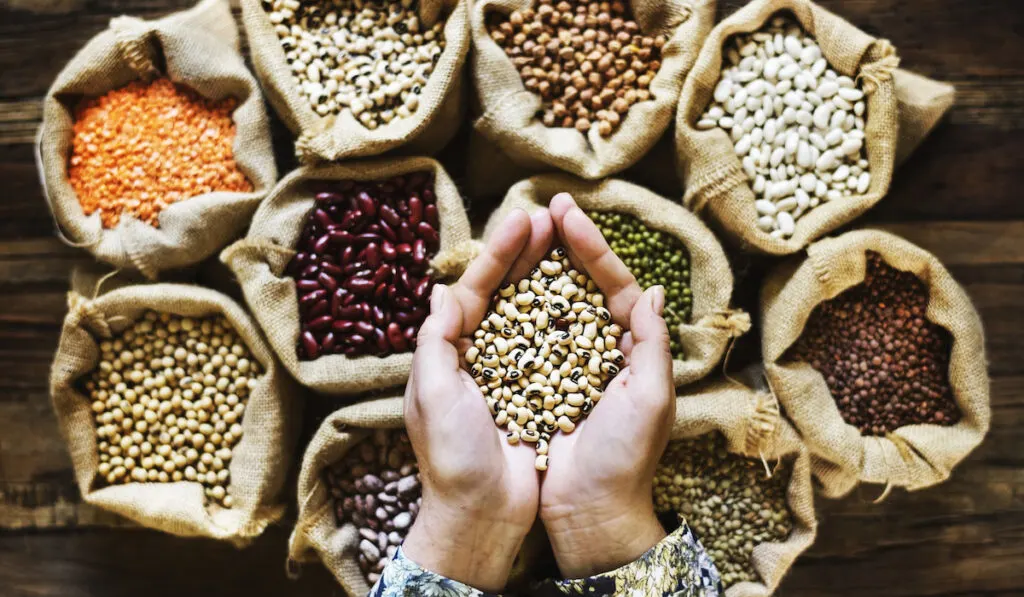 Conclusion
When it comes to buying groceries on a budget, the list above is meant to give you some ideas on the type of foods that can be purchased inexpensively.
Life is full of adventure so I highly suggest you do your experiments to try other things that may be local yet cheaper. Are things really tight? Try going vegetarian for a week! Or maybe challenge yourself to only buy 5 items to compliment what is already in your pantry.
Remember that grocery shopping can be a very difficult category to stay under budget on. It is so easy to just add things to your cart and wind up at the register with a purchase total far greater than you wanted. Make an effort to stay in budget by buying low cost grocery items.
Are you looking for more ways to stay on budget and keep track of expenses? You may find these posts interesting: